Brac is an island I went to strictly because I just had to see the most beautiful beach in all of Croatia that decorates many of Croatia's tourist advertisements. What surprised me was how much there was to do in Brac, so I decided to stay for a while.
Brac holds history, has a reputation for the islands wine, olive oil and stonemasonry and has the highest (and one of the best) viewpoints in all of the Croatian islands.
Croatia's largest island has a few towns scattered around its edges that all have a different appeal, while the centre of the island is quite barren, cleared of many rocks in past times to make way for vineyards and orchards.
This Croatian island is easily accessed from two of Croatia's hot spots, Split and Hvar, which makes adding a stop, even if just for a day, to this island easy to do.
Visit Brac Island for Zlatni Rat beach, stay for the dramatic landscape views, laid back vibes and captivating history. Have I convinced you to add Brac to your Croatia plans yet?
If you only have a single day in Brac it's still possible to see some of the best sites. Brac can be visited from Split on a boat or catamaran so you still get to see Croatia's best beach plus a little more.
Forgot travel insurance? No worries!
It's still possible to get affordable travel insurance when travelling.
SafetyWing can be purchased in 180 countries and provides coverage for medical, travel delays, luggage, emergency response plus other perks for a third of the price compared to the biggest competitor for similar coverage.
Best Things to do on Brac Island
Discover what to do in Brac for a packed day trip or a fun-filled few days on this stunning island with this quick Brac guide.
Chill out on Zlatni Rat beach
The top Brac beach is obviously Zlatni Rat. It is not only named the most beautiful beach in Croatia but one of the top beaches in all of Europe. The beach itself is a spit that stretches out in the Hvar Channel and creates a point where two beaches meet together.
The beach is a pebble beach but the pebbles are quite small so they don't hurt to walk or lay on and there's the bonus of no sand.
The Adriatic Sea surrounding Zlatni Rat beach is amazingly blue, crystal clear and beautiful to swim in or enjoy some water activities.
Keep in mind that this beach gets quite busy but it's worth checking out and then finding a more quiet beach.
Tour the island in a day
If you're limited on time this jeep tour will ensure that you see the most of Brac in just a day. Not only will you get to go off-roading in a jeep but you'll also have time to visit the famous Zlanti Rat beach.
Taste-testing delicious oil, visiting Skrip, the oldest settlement on the island, stuffing your face with delicious Croatian cuisine and seeing the best view on the island from Vidova Gora are all packed into one day of adventure, food and beautiful sites.
Visit the olive oil museum
In Skrip, a museum was opened in 2014 in a building that housed an oil mill. The building was restored and today visitors are guided through to see a piece of history.
The mill started operation in the 1860s and now the family-run business lets guests come to see the mill and tasting room for free along with many of the tools and demonstrations of how it all worked.
You can buy oil, vinegar, jams and more directly from the family for their efforts.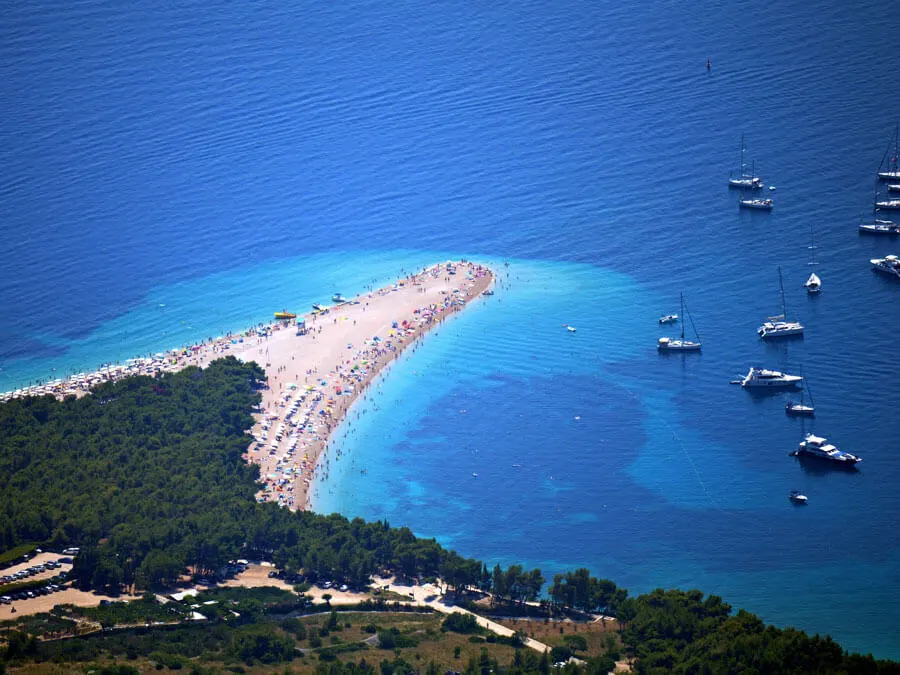 Check out the views from Vidova Gora lookout
One of the best things in Brac is the view from Vidova Gora. The lookout is without a doubt the place to be for dramatic views of Brac Island and beyond. It's the highest point not only on Brac itself but also in all of the Adriatic Islands.
The summit is 778 metres high which you are able to climb to the top of but if it's too hot or you're just not a climber then the summit can also be accessed by car.
From the viewpoint you will see over Zlanti Rat (the best view of the beach), to Hvar, the stunningly blue waters of the Adriatic Sea and if it's a clear day you may even see Italy.
Taste test the local wine
If you're a wine lover or someone who just wants to sit by the Adriatic Sea then a visit to Stina winery is the perfect place for you. Along the waterfront, in Bol, you can sit at tables or on the edge of the stone walkway and marvel at the luxury yachts and watch the waves as you taste some of the local wine, which Brac Island is known for.
White wine (Posip) and red wine (Plavac Mali) are available with quite a few options for both are there are a number of grape varieties on Brac. Plus you'll get some delicious platters (including local olive oil) to pair with your wine.
There is a showroom where you can buy wine and tours are available so you can take a peek at the winemaking process.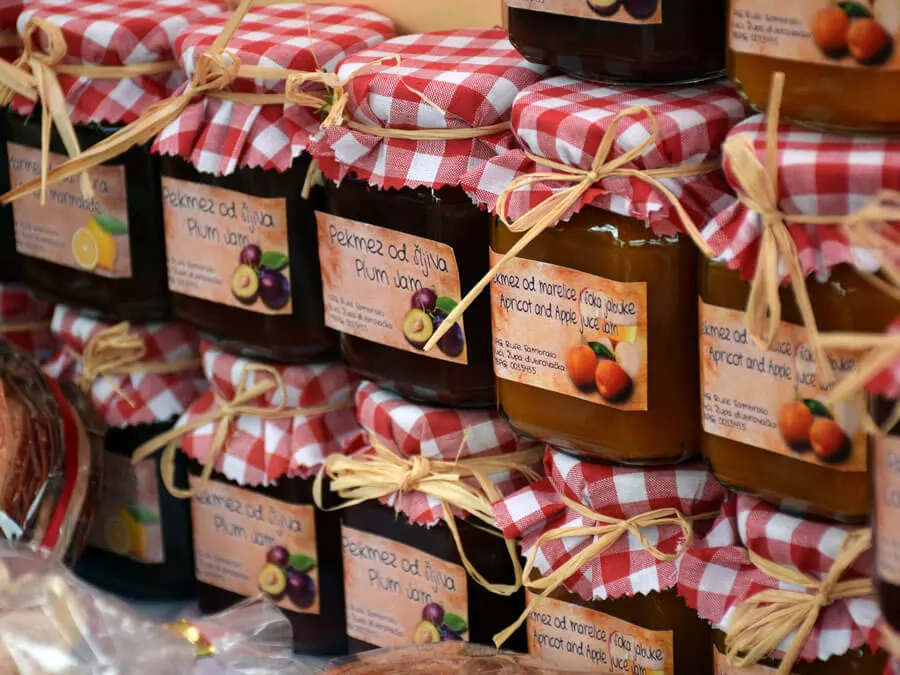 Go on a food tour
Get to enjoy a mouthwatering 3-course lunch on a food tour that will also take you to other sites around the island including the olive oil museum.
Your gourmet lunch will have great views and will certainly be a meal to remember.
Stop by Skrip
Skrip is where the oldest settlement on the island was. The town dates back to over 300 years and is slightly inland because it was a better position for the town to defend itself.
Skrip is completely different to the coastal towns of Brac Island, there's no hustle and bustle, just cool history, old buildings and a few museums to explain the town and islands history.
Skrip is the perfect place to stop by if you just want to get away from the crowds for a bit.
Take time to explore Supetar
Supetar is where the ferries from Split and Makarska dock but don't just hop off the ferry and leave. Supetar is a great place to grab some food, roam around the marina, try your hand at some water activities or shop in the cute little boutique stores.
Visit the Stonemasonry School
In Pucisca you can visit the Stonemasonry school to be truly blown away by the amount of work and incredible details that go into stonemasonry.
Brac is famous for its stonemasonry and is where a school has been since 1909. Students come to study here for 3-4 years and some of the pieces made take multiple students a number of years to make.
In fact, the stonemasonry in Brac is so good that some are even in the White House but also Diocletian's Palace in Split.
Wander through Bol
Bol is another cute town in Brac and is where the best beach, Zlatni Rat is located. Here you can find more beaches that are quiet but still beautiful, it's also where Stina winery is and there is a long beach promenade to Zlatni Rat that will take you past more shops and small restaurants as well as resorts.
Don't forget to check out Vidova Gora, which I mentioned previously when in Bol. Dominican monastery is also a picturesque spot to visit in Bol right along the water and beach.
Blaca Monastery (Pustinja Blaca)
Take a little journey and a hike up to Blaca Hermitage to witness first-hand the 16th-century monastery that is apart of the hermitage site.
The cave was originally where monks sought solitude and as a place of protection after fleeing from the Turks. The monks then built the monastery around the cave which can still be visited to this day.
It is only accessible by foot as it is quite isolated but it's still possible to have a tour of Blaca Hermitage, including the monastery that is now a museum since the last monk to have lived there left over 50 years ago. There is a small fee to enter.
Dragon's Cave (Zmajeva Spilja)
Dragon's Cave is a unique thing to do in Brac that many skip over. It's a cave, as the name suggests, that has interesting carvings of dragons and other creatures and angels. It's believed that these carvings were made in the 15tth-century, but it is only a guess.
Access to the cave will take a full morning or afternoon as hiking is involved (it's one of the best hiking trails on the island) so bring good walking shoes. You can only enter with one person, Zoran Kojdić, who leads tours that must be booked in advance. Contact him directly (+385-91-5149787) or head to the tourist office.
Embrace your inner child at an inflatable water park
I am not big on water activities but I have to admit that this inflatable water park looked epic. There is a floating course on the water that you can run, jump and slide across with different obstacles.
If you've ever seen the show Wipe Out, it's like that but not quite as intense. You can find the inflatable water park in both Bol (close to Zlatni Rat beach) and in Supetar.
Get active mountain biking
Brac Island has a number of mountain biking trails and cycling routes that will take you across the island and even up to Vidova Gora. Trails from Bol, the closest port town, Supetar and Sumartin lead to the peak of Vidova Gora, offering cyclists stunning views before heading back down.
These are difficult trails though, with an elevation gain of 1100 metres in total and the one trail from Supetar is 20km.
But if mountain biking isn't your thing and you prefer to take in the views without having to push yourself up a mountain then the easiest cycling route is a 16km look from Sumartin.
Try your hand at some water sports
Since Brac Island has a lot of beaches, especially in Bol, it's one of the best spots to try a number of water sports that you can try. Kiteboarding is quite popular and very fun to watch, windsurfing, sea kayaking, scuba diving, riding in tubes and banana boats…you have options for Brac activities in the water.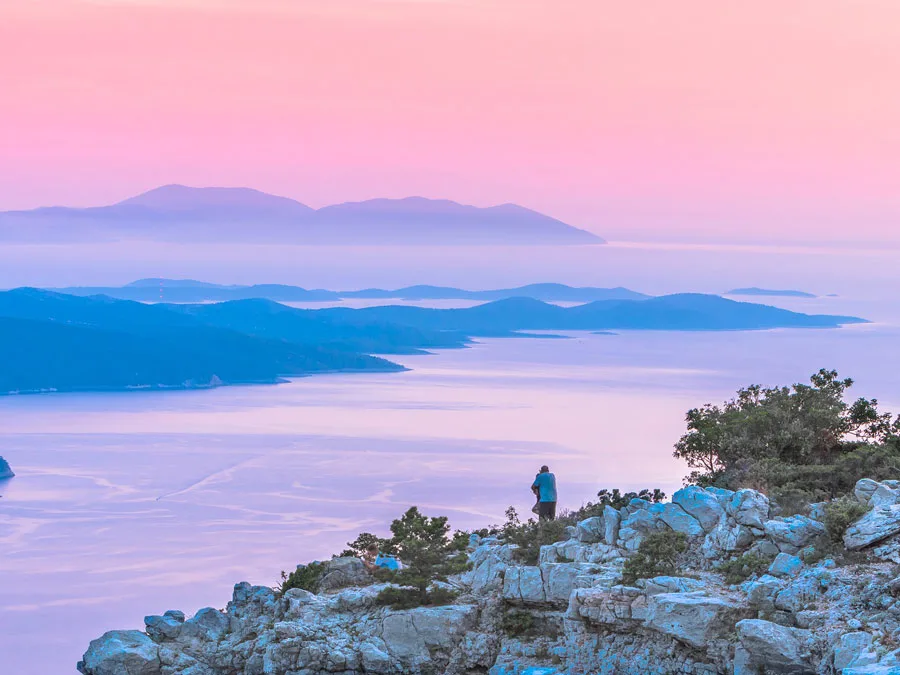 Brac Island Travel Guide
Helpful travel tips and hints to make your time on Brac as fabulous and smooth as possible.
Where to Stay in Brac
Brac is a large island that you will not be able to just walk across. It's best if you pick one area to stay in and then venture out from there.
Bol Accommodation
The best area in Brac to stay (in my opinion) is Bol because it has the most activities within the closest proximity which means it's ideal for those who don't want to rent a car or prefer to get around by foot.
Bol Hotels
Supetar Accommodation
Supetar has the most accommodation on the island and is the most lively place. It is also the spot where the ferry from Split comes in.
Supetar Hotels
Milna Accommodation
Lastly, Milna is great for travellers who want a quiet place to stay and to just relax.
How to Get to Brac
Brac can be accessed by catamaran or car ferry from Split, Makarska or Hvar. Getting from Split to Brac is the most common route but I highly recommend visiting Makarska if your time in Croatia allow it.
Taking the ferry is the cheaper of the two options and the option that will allow cars to board. You will dock at Supetar if taking the car ferry from Split so if you are staying elsewhere on the island you will then have to take transport to wherever you are going. From Makarska, you dock in Sumartin.
To get to Bol from both Supetar or Sumartin you can find the local bus station (both are walking distance to where you depart of the ferry) where you can catch a public bus or minibus. They fill up quickly at the local bus station. You can jump in and share the cost with other travellers to get to your final destination. Buses are also available to Milna. Expect 30-minutes to 1-hour for transfers between the towns.
Catamarans are also available from Split that are only available for foot passengers. You can head directly to Bol or Milna from Split on a catamaran.
Both ferries and catamarans services are run by Jadrolinja. Ferry tickets can be purchased before boarding the boat but during busy season it's best to get your ferry tickets in advance.
From Hvar, routes are available from Hvar Town or Jelsa to Bol or from Hvar Town to Milna. Visit Jardolinja or Kapetan Luka for up to date ferry schedules and routes.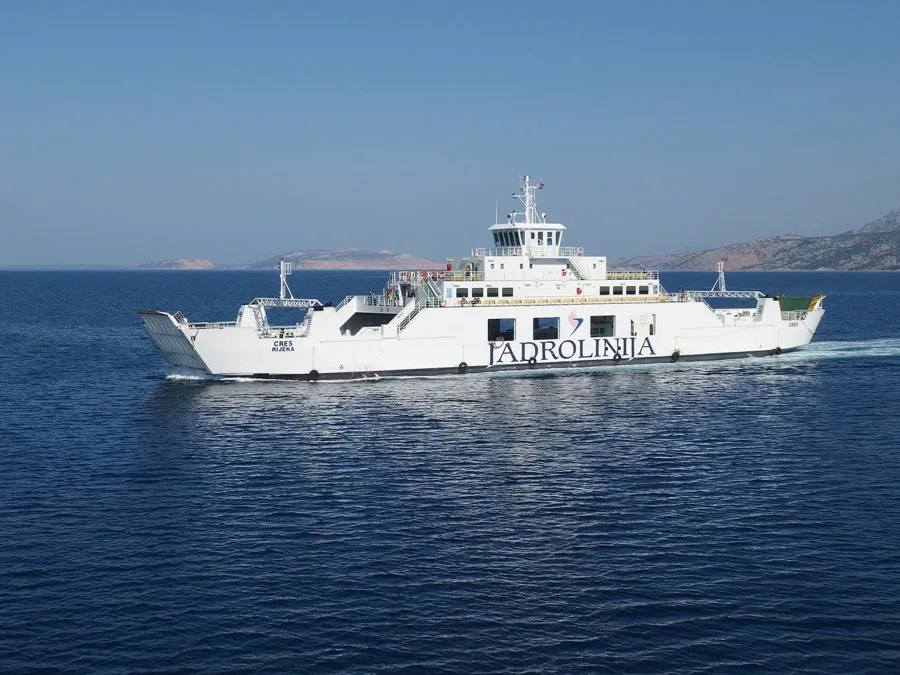 How to Get Around Brac
The best way to get around Brac is by car, which you can rent when you're in Split and drive onto the ferry to take to Brac. Or you can rent a car when you get to Brac. Rentals are available in Supetar and Milna but it is recommended that you book your rental in advance, especially during peak season.
It is also possible to take a day trip around the island or to bike a bike or quad to explore closer to the area you're staying in. Brac is a big island, it can sometimes take an hour between destinations!
Some spots on Brac Island are also accessible by boat, which you can see on a boat tour. More information on about tours in Brac can be found at the tourist office.
How Long to Spend in Brac
One day on Brac is plenty of time to see the main highlights. However, Brac is a destination that many people visit as a weekend getaway. 2-3 days in Brac would give you more time to explore the island leisurely or give you the opportunity to spend more time at the beach relaxing.
Best Time to Visit Brac
The best time to visit Brac is between June and September as this is when the weather is the best and the ferries from both Split and Makarska are most frequent. July and August are the peak months in all of Croatia, but especially so for the islands.
If you wish to avoid crowds but still enjoy the beautiful Croatian weather then the shoulder months of June and September are your best bet. I personally visited in September and it was still hot without having to worry about booking accommodation or a ferry far in advance (I booked my accommodation 2 days before!).
Visiting between October and May is possible but many restaurants and activities close down due to Brac's slow tourist season.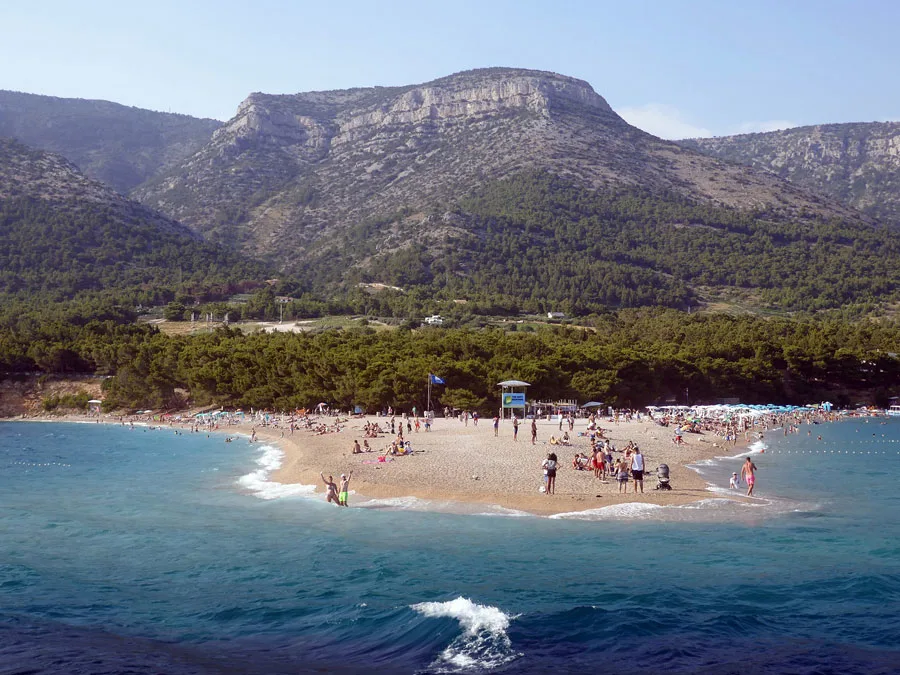 Day Trip to Brac from Split
If you want no worries and to see the highlights of this Croatian island then days trips from Split are your easiest option. You'll avoid waiting times for the ferry and will be whisked across the water on a catamaran.
How to Spend One Day in Brac
It is very possible to visit the highlights on your own in a day, giving you the option to explore at your own pace. You can rent a car yourself or book a tour guide that will pick you up when you get onto the island.
If opting to explore yourself, here is a recommended itinerary for one day in Brac:
From Supetar, start your day visiting one of the more isolated parts of the island, either Dragon Cave or Blaca Monastery, as both require hiking (both are also top hiking trails on Brac!) you will not have time to do both unless you opt to drop on of the other activities later in this mini Brac itinerary.
Afterwards, head up to the best lookout on the island, Vidova Gora to take in the spectacular scenery. You can also hike up to the viewpoint but it takes too long to fit into this itinerary.
Once you've seen the view, head back down the town at the bottom of the mountain, Bol. Have lunch overlooking the water, explore town, maybe have a glass of wine at the winery, visit some of the smaller local beaches or go to Zlatni Rat.
Swing over the west side of the island for a bit of time to explore Milna before heading back to Supetar.
Have dinner in Supetar before hopping on the ferry back to Split.
Continue planning your trip to Croatia…