To kick off my solo travel career I opted to try a group tour so I wasn't 100% alone. It was through a friend that I heard of Contiki tours and soon after I found myself on not only one, but three different tours back to back.
But what's the truth, the brutally honest truth of Contiki travel? Below I cover exactly what to expect as one of few completely honest Contiki reviews.
Keep in mind that this is based on my experiences and that others may have had significantly different experiences, though the majority agree that Contiki tours are awesome and a wildly good time.
What is Contiki?
Contiki is a tour company created for 18-35's who want to travel the world and live by the Contiki slogan #NOREGRETS. They do a pretty good job of following up with their slogan on trips that are pretty much dream itineraries for travellers who want to see as much as possible with limited time.
Contiki offers tours for destinations around the world including Europe, Asia, USA and Canada, Latin America, Australia, and New Zealand and their latest tours are now in Africa too.
With tours as short as a weekend to as long as 45 days, there is something for everyone. They offer budget to luxury, priding themselves in offering eight different travel styles. And with 53 years of tours under their belt, they know a thing or two about doing it right.
They're also known for having 50% of their travelers as solo travelers, making it easy to meet others.
Contiki Europe Reviews
I personally only went on Contiki tours in Europe and I did the following two:
My short take Contiki tour reviews? All of these tours are awesome and I would recommend them to anyone travelling solo or who wants to see as much as possible in a short amount of time.
Expect for Oktoberfest, that was a completely different type of trip and it was too, totally awesome with excursions and transfers and Oktoberfest tables organized for you.
Should you go on a Contiki tour?
This is the short answer.
Yes, if…
You like to party
You want everything organized for you
You're a solo traveler wanting to meet people
Your budget is not small
No, if…
You have a tight budget
You don't care about meeting people
You want to explore more in places
You like luxury or relaxation
And for the long answer…read through these highlights and not-so-great things about Contiki tours to help you make a more informed decision.
READ MORE: 15 Benefits of Travelling Alone
Kind of People on Contiki Tours
If you're Australian and are debating going on a Contiki tour to get away from your country or to meet people from around the world…you'll probably end up meeting more Australians than anything. Little did I know before leaving for the trip that Contiki tours are insanely popular in Australia and widely known across the country.
When I mentioned Contiki tours to people back home in Canada, not many knew what I was talking about.
Contiki Culture
Contiki tours are targeted to a younger market, with most traveler's being between the age of 19-23. That age is a party age. So if you're not a big partier then you may want to reconsider.
I'm not saying that it isn't fun without the partying because it is, you still do and see awesome things, but there is usually a lot of drinking involved. Like drinking almost every night. It's always a good time.
Contiki Tours for Solo Travellers
There's something about traveling with people that really affects how quickly you become close. In no time you will find some people who you mesh well with, and by the end of the trip, you'll be crying because you have to go on your separate journeys.
These tours bring people together in a way that's different than your friends at home which make them ideal for solo travellers. Since my tours I've met up with multiple people and travelled with a few from these trips. Travel friendship bonds you in a way like no other.
What are Contiki guides like?
The guides are so much more than a guide. They're not just the ones telling you what time you have to be on the bus by, they're also the ones partying with you until the last one calls a quit.
They're not just giving you phenomenal tours of a city, they're also there to chat with you at breakfast. They're not just your tour guide, they're also a part of your family, your Contiki family which you'll love dearly in the end.
What are the groups like?
Put a bunch of boys and girls together, mix in a lot of drinking and spontaneous decisions because well why not, you're on vacation! And you'll find some drama, usually amongst the girls, and usually over a boy. You're with the same people on a bus day in and day out, cliques can form and people get mad when boys sleep with more than one girl. Shit happens, people get jealous, this is nothing new, but something that can be expected.
Luckily this never happened on my trip! Though my big tour was 30 girls and 4 boys, two of which were gay, one found out his girlfriend at home was pregnant while on the trip and the last ended up marrying one of the girls he met on the trip!
Contiki Cough
Don't be surprised to hear from past Contiki tour goers about the Contiki cough. You're on a Contiki bus with the same people and sharing rooms, someone is bound to get sick. And then it spreads. With the lack of sleep and busy schedule you know one person will get sick and share their gems amongst everyone. Most common is the Contiki cough, or a cold, or both.
What do you see on a Contiki trip? What is the pace like?
Tours in general are known for being quite quick and the Contiki tours are no different. I took a slower pace tour and found myself jumping from city to city in the blink of an eye. You can spend anywhere from 1-3 nights in each city, which some people think is too little.
I like to think of it as a small taste of each place. It's just enough to know if you like the vibe of a place before you move on. Then you'll know exactly where you'll want to come back to in the future.
The good news is that different kinds of tours are offered for different paces, budget and accommodation style.
READ MORE: Groups Tours: Are They A Good Idea for You?
Is there any freedom?
Yes! What's great about Contiki tours is that it's not back-to-back events with every minute of your day planned. There are nightly events which you can attend (at an extra cost) or you can do your own thing. As long as you're on the bus when you need to be, that's the only time the tour guide ever does a headcount.
You'll always have the day to yourself. This is when your tour guide and bus driver will take a break and you and your new-found BFFL can see all the sites your heart desires.
Food & Accommodation
If you want local experiences, to try amazing food, and stay in good accommodations then don't take a Contiki budget tour. I can't vouch for their luxury trips but the budget ones bring you to restaurants that every tour goes to, and accommodation can have bed bugs (guess who slept in a hotel lobby in Greece because we discovered bed bugs in our room at 2AM?).
Accommodations are often outside the city centre because they are cheaper. You have time to discover your own tasty food during the day and opt to go out for your own dinners if food is important to you.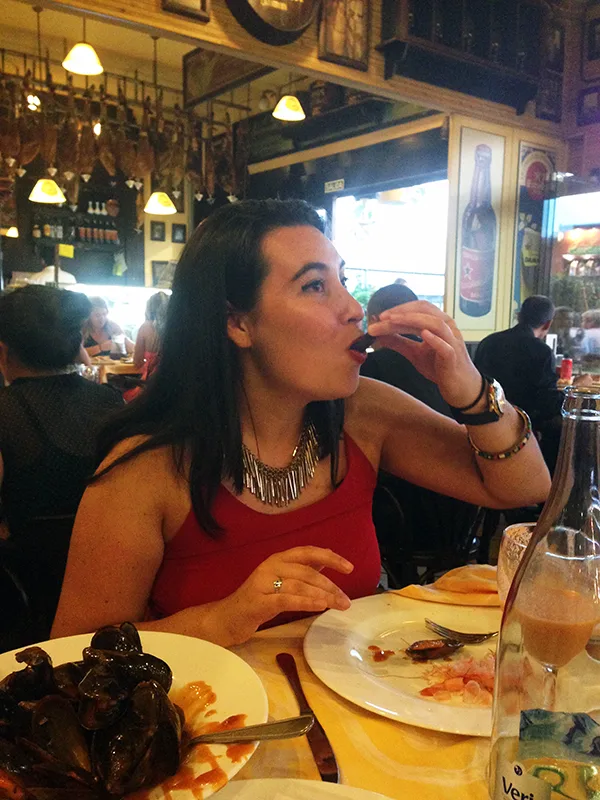 Best Contiki Tours
Ready for a Contiki trip? These are a few of the most popular Contiki holidays that look pretty epic. As you'll soon realize, Contiki Europe is the most popular.
Greek Island Hopping
Countries Visited: Greece (Paros, Santorini, Mykonos and Ios)
Tour Length: 11 days
Best for: More relaxed, chilled travellers
European Discovery
Countries Visited: England, Belgium, Netherlands, France, Germany, Austria, Italy, Switzerland
Tour Length: 12 days
Best for: Travellers with limited time who want to see the most
Simply Italy
Countries Visited: Italy, Vatican City
Tour Length: 15 days
Best for: Italy in-depth
Ireland
Countries Visited: Republic of Ireland, Northern Ireland
Tour Length: 8 days
Best for: Ireland in-depth
European Horizon
Countries Visited: England, Netherlands, France, Belgium, Germany, Austria, Italy, Switzerland
Tour Length: 11 days
Best for: Europe highlights with minimal time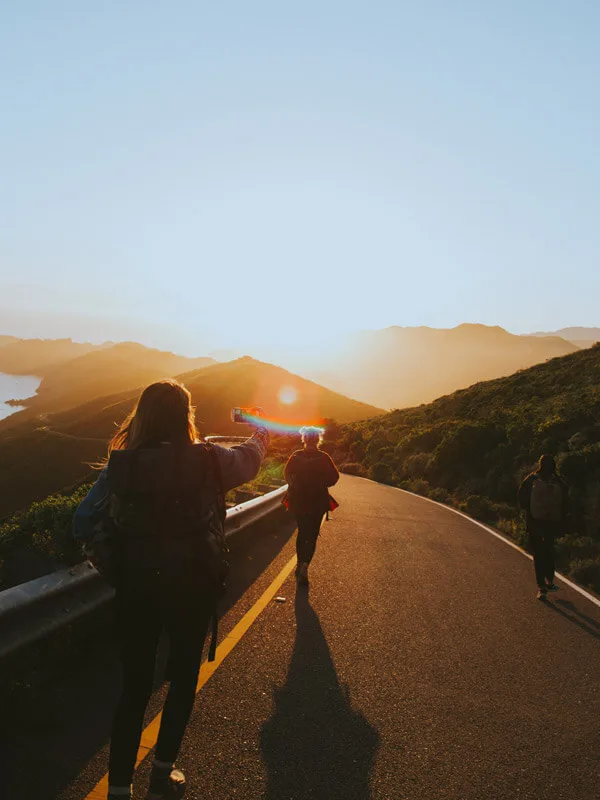 Is Contiki Worth It?
Only you can decide.
Contiki Tour Highlights
Maximize what you get to see in limited time
Make great friends
My Contiki seamlessly makes handling documents and meeting people a breeze
You never have to worry about booking a thing or transportation
Expert guides who go above and beyond
Ideal for solo and group travellers
Contiki Tour Downsides
Expensive (as are all tours)
Always large groups (which could be a good or bad thing)
Heavy focus on partying (only a downside if you're not into that)
Fast-paced aka little time for relaxation on the majority of the tours but not all
The truth about Contiki tours is that they're made for young travelers, people looking to have a great time, see some sights, drink some French wine, and meet people. The experience is as much of a party,and about meeting people as it is about travel.
People will sleep together, you will see some amazing sights, you'll make good friends, you'll get little sleep, you'll party lots, you'll try unique experiences for each area, and most of all, you'll come out of it with no regrets (as they promise), which is pretty good. Just don't be one of those people who gets #NOREGRETS tattooed on them and I'm sure you'll leave with none.
The simplest truth is that you'll spend a decent amount of money, you'll have a great time and you'll scratch the surface of travel, seeing only the best of the best things to see in each place.