If you're planning to visit Belfast on your next trip to Ireland, you're in for a real treat. This city is overflowing with culture, fun, and fantastic attractions, and is a great place to visit if you love to be part of an exciting atmosphere. It's the capital city of Northern Ireland and the largest city, but it's still easy to get around and you can get a feel of what the city is about in a short space of time.
Regardless of how long your plan your trip to Ireland for, I highly recommend spending a day or two at least in this spectacular Irish city as it's the mix of culture, history, and sights that make it one of the best (and my personal favourite) cities in Ireland. From Games of Thrones attractions to deep history, you're covered with the best things to do in Belfast with this guide.
Top things to Do in Belfast
When you're planning your trip, you'll be spoilt for choice with all the fun things to do in Belfast city.
Dive into Belfast's history on a Black Cab Tour
If you do anything in Belfast, make it a Black Cab Tour. These tours have become notable as one of the best things to do as it gives you an intimate look at The Troubles, Belfast's turbulent history. A history lesson is necessary to truly understand this city and a black taxi tour will give you an overview and introduction as well as a perspective from both sides of what happened in Belfast's history. From murals to historically significant attractions in Belfast, a taxi tour is, quite simply, a must.
Visit Titanic Belfast
Did you know that the legendary Titanic was built in Belfast? Well, it was! And now you can go to the world's biggest and best Titanic visitor experience which was built in Belfast in 2012. Titanic Belfast is known as being one of the top attractions in the city and is a nod to its maritime history. Here you can discover more of the widely told story of RMS Titanic, separate myths from truths, and pick up some new trivia from the Ship Fact Files. Take yourself on a guided tour of this epic attraction; it could be the highlight of your trip!
Forgot travel insurance? No worries!
It's still possible to get affordable travel insurance when travelling.
SafetyWing can be purchased in 180 countries and provides coverage for medical, travel delays, luggage, emergency response plus other perks for a third of the price compared to the biggest competitor for similar coverage.
Giant's Causeway and Game of Thrones Day Tour
Game of Thrones fans will adore visiting Belfast. Much of this oh-so-popular TV show was filmed across Belfast and Northern Ireland and you can visit many of the filming locations on a tour. The Giant's Causeway and Game of Thrones Day Tour is one of the must-do day trips from Belfast as it combines one of Northern Ireland's UNESCO World Heritage sites, the Giant's Causeway, along with some of the most famous filming locations. The spectacular Giant's Causeway is said to have been created by an ancient volcanic eruption, though there are a few legends around this spot as well.
A tour will take you along the Antrim Coast (one of the most scenic drives in all of Ireland) and through the towns and villages of the area, as well as the nine Glens of Antrim. Notable stops include Carrickfergus Castle and the famous (and daunting!) Carrick-a-Rede rope bridge.
Don't miss St. George's Market
Foodies can absolutely not miss Belfast must-see. The St. George's Market has had a market on Fridays since 1604 and today visitors to Belfast can still shop and try all of the delicious goodies all weekend long. As one of the oldest things to do in Belfast and one of the top markets in Ireland and the UK, a visit to the charming Victorian building that the market sits in is a must.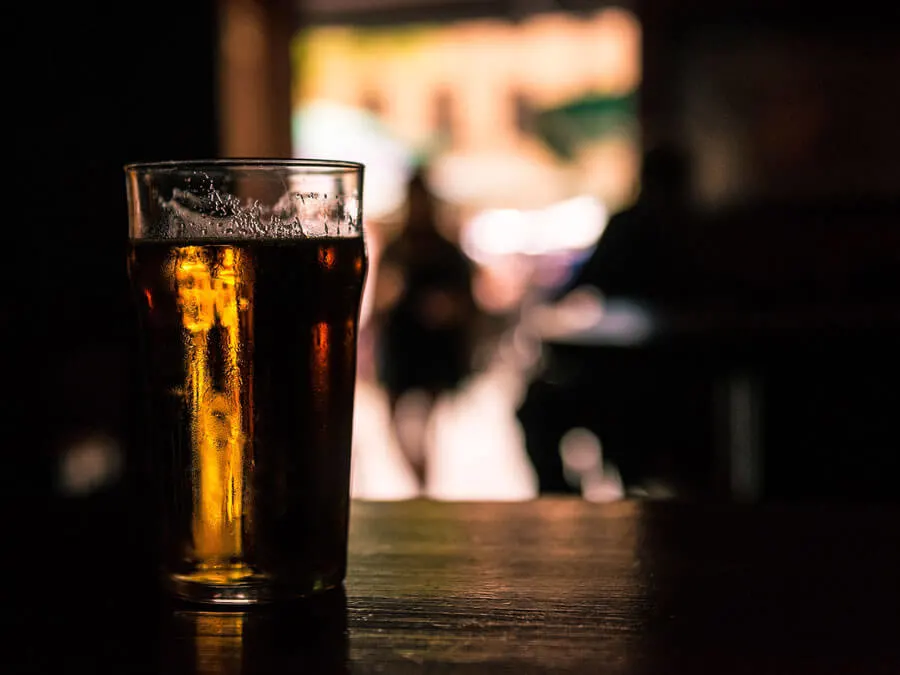 Grab a pint in the Cathedral Quarter
Even if you're not a drinker, take a wander through Belfast's Cathedral Quarter, as it's easily the most beautiful part of the city. This area is made up of some of the city's oldest buildings and streets and it's here that you can find plenty of pubs and restaurants to grab a seat and give your feet a bit of break.
Check out the Ulster Museum
You'll find the Ulster Museum in Belfast's Botanic Garden. Perfect for those of you who love to absorb culture on your trips, this is the largest museum in Northern Ireland. Its 8,000 square metres are filled with collections of fine art, applied art, geology, zoology, artifacts from the Spanish Armada, local history, and more.
Step inside Belfast City Hall
Sat in Donegall Square, the heart of Belfast's city centre, Belfast City Hall has been a landmark in the city since it was built in 1906. In 1888, Belfast was given city status by Queen Victoria and City Hall was built to mark the occasion. The hall itself features outstanding stained glass windows that mark historic events, and original staircases and structures. There's a visitor exhibition at the hall and you can download a free app that guides you through the building.
Learn of Belfast's history on The Troubles Walking Tour
This walking tour lasts for around 2.5 hours and takes you through the history of The Troubles. An integral part of Northern Ireland's past, The Troubles was a thirty-year conflict between nationalists and unionists. The tour will take you through how The Troubles started in Northern Ireland, the key events, and what it was like to live in Belfast at the time, as well as how the two sides came to reconcile. This is an award-winning sightseeing tour that takes you to 8 sites in the Belfast city centre, home to some of the most notable (and tragic) events of The Troubles.
See the beauty of St Anne's Cathedral
This is a sanctuary in Belfast City and a place for visitors to relax and reflect. St Anne's Cathedral (a.k.a. Belfast Cathedral) is one of the most breathtaking things to see in Belfast. A beautiful structure, one of the most unusual things about this place of worship is that it serves two different dioceses.
Inside there are a number of awesome things to see, including the Tomb of Lord Carson, who was an Irish politician, barrister, and judge (and one of the very few people who weren't royalty to have a state funeral). There's also the Coventry Cross of Nails, the Spire of Hope, and the Titanic Pall, all of which are well-known and loved Belfast attractions.
Experience Narnia on the C.S. Lewis Trail
Starting at the Searcher Sculpturer, you'll be taken on a walk to sights that inspired C.S. Lewis' writings. Find yourself walking through the C.S. Lewis Square, you can find seven bronze sculptures of characters from the famous novel, The Lion, the Witch and the Wardrobe, to St. Marks Church and 47 Dundela Avenue, where he was born.
Stop by Belfast Zoo
The Belfast Zoological Gardens is a much-loved area of the city by both locals and tourists. It's home to some awe-inspiring creatures, such as bears, giraffes, gorillas, elephants, and lions, as well as some quirky ones you might not have heard of… frilled lizards, rockhopper penguins, and southern screamers can all be found here. Every day at the zoo, you can take part in talks and feeding times and, for your own feeding time, you can have a bite at The Lion's Den Restaurant or The Treetop Tearoom.
HM Prison Crumlin Road
Also known as the Crumlin Road Gaol, HM Prison Crumlin Road is a 150-year-old ex-prison, full of dark secrets. At this attraction, you'll walk in the footsteps of the 25,000 prisoners who once lived at Crumlin Road Gaol, and learn about the many executions that took place there.
While this building has a troubling past, it's a truly fascinating insight into the history of Belfast. At this unmissable attraction, you'll have access to the whole Gaol, including the Centre Circle, the C-Wing, the tunnel, the Hanging Cell, the graveyard, and more.
The Crumlin Road Gaol Experience lasts for about an hour and is a self-guided tour. Try to arrive 15 minutes before your booking time. This is known to be one of the best activities in Belfast, so book in advance to avoid disappointment!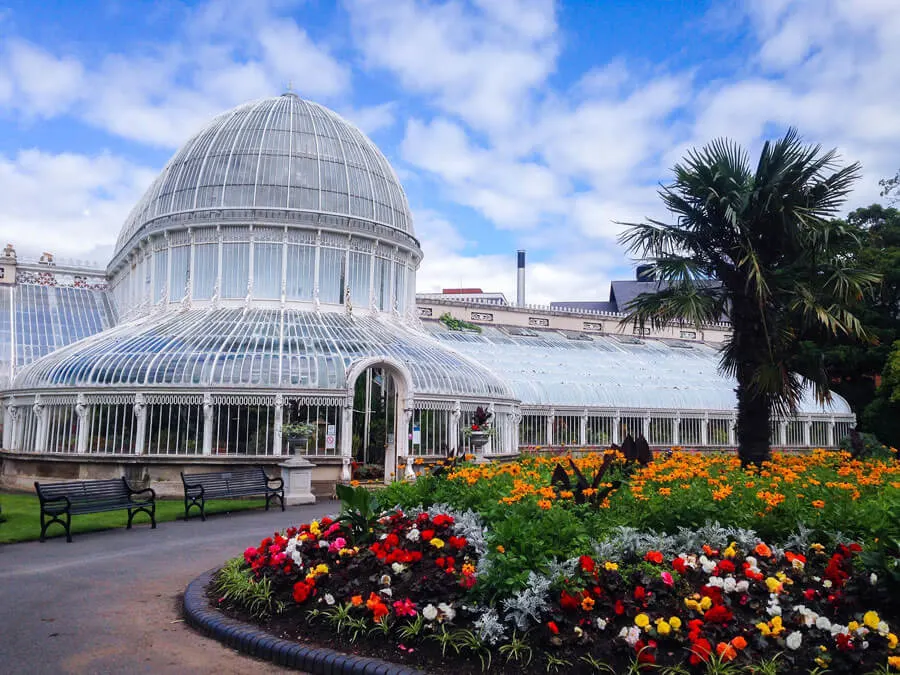 Seek out a bit of peace at the Botanic Garden
Since 1895, the award-winning Belfast Botanic Garden has been open to the public as a public park. This fabulous space is home to a great many kinds of beautiful flora and fauna, including tropical plants, an alpine garden, mature trees, a rose garden, and flower beds. Plus, it's also home to sculptures and giant bird feeders!
Have a peddle and a pint
Get to see what Belfast has to offer while peddling around the city on a group bike while enjoying a few pints! A totally unique way to see Belfast, the tours offered at Wee Toast are a great way to see the top places to visit in Belfast around the city while having a great laugh.
Belfast is an incredible city to visit and these are just some of the best things to do while you're there. We hope you enjoy these Belfast Tourist attractions on your next trip to Northern Ireland!
Belfast FAQ's
When is the best time to visit Belfast?
The best time to visit Belfast is also the best time to visit all of Ireland, summer! Summer in Ireland doesn't get too hot, even in the city so plan for June-August for the best weather. If you prefer to have fewer crowds and less competition on accommodation, aim for the shoulder seasons of May and September or October.
How many days do you need in Belfast?
2 days in Belfast I would say is the absolute minimum. This gives you one day to explore the city, and one day to do a day trip to Giant's Causeway, which is a must! 4 days can easily be done though with an additional day to explore more of Belfast's attractions and another day trip for Game of Thrones fans to see some of the filming locations in Northern Ireland.
Where to Stay in Belfast
A lively area that's close to all of Belfast's must-do activities is Belfast City Centre itself. Ideal for first-time and returning visitors, pick a hotel here and you'll be able to walk to and access lots! Here are some of the top picks of the best places to stay in Belfast:
The Fitzwilliam Hotel Belfast: Elegant, sophisticated and trendy, easily one of the best hotels in Belfast.
Europa Hotel: A hotel with a ton of histroy, bombs have hit this building and many celebtrities have stayed here.
Jurys Inn Belfast: Nestled between two of Belfast's star attractions and a great choice for budget-conscious travellers.
Continue planning your trip to Ireland!