Italy is a country known for its amazing food, world-famous wine, and passionate people. Now it is enticing visitors for a new reason, it's becoming a top destination for yoga retreats. Everyone should visit Italy at least once in their life and yoga retreats in Italy are the best way to experience this dazzling country's pristine beauty, cuisine and drinks.
There are hundreds of retreats in Italy so any you decide to join, whatever style you choose to practice will be an unforgettable travel experience. Between the sunny, salty beaches, the quiet, countryside farms, amongst the olive groves, or in the dense, thriving forest, you are guaranteed to leave Italy feeling like a brand new person.
Top Italy Yoga Retreats
No matter what you're looking for, from short to long, intense to relaxing, these retreats have got you covered.
Even Yogis Need Travel Insurance!
Before you start attempting headstands or adventuring into nature, be sure to have yourself covered for those just-in-case moments.
World Nomads is designed for travellers who love adventure and giving back and is the travel insurance provider I've trusted for over 5 years. It can be purchased in over 150 countries (and while abroad!) and provides coverage for medical, travel delays, luggage, emergency response plus other perks.

8-Day SUP, Meditation, and Yoga Holiday
Location: Ragusa
This holiday was designed to renew and revitalize the energy in your mind, body, and soul. Included in your package is 2 classes per day, 3 organic meals a day, a massage as well as the use of bikes, stand up paddleboards, and/or surfboards. You'll be practicing Hatha, vinyasa, and yin yoga, and all classes are made taught for all levels of yoga practitioners. In your free time, you can take a surfing or kitesurfing lesson, go exploring and see some of the nearby UNESCO world heritage sites, go swimming or relax on the nearby beach. You can even book spa treatments or several different workshops too.
7-Day Beach Yoga Retreat
Location: Province of Rimini
Created to ease your aches and pains, this beach yoga retreat offers daily yoga classes, one in the morning and one in the evening, and vegetarian meals 3 times a day. You will also learn breathing exercises and relaxation techniques that you can use on and off the mat and beyond just this getaway. There are also guided excursions for sailing set up for you to enjoy during your free time.
7-Day Hiking and Yoga Retreat
Location: Tuscany
What better way is there to discover the Tuscan countryside than on an active holiday? While on this retreat you will practice Hatha or vinyasa each day, have 2 sun salutations workshops, an olive oil and a wine tasting, plus guided hiking tours. You will also get 3 healthy meals a day catered to your specific dietary needs and a meditation class. During your time between classes there are several optional activities such as fitness classes, shopping trips to nearby towns or you can go cheese tasting.
7-Day Meditation and Chakra Yoga Retreat
Location: Sicily
This chakra and meditation retreat focuses on bringing your life and health back into balance by teaching you about your chakras. This retreat offers daily chakra workshops and daily yoga and meditation classes, plus an excursion to Vulkano Island to soak in the healing sulfur baths. There are also plenty of extra activities available if you choose. For example, you can go scuba diving, snorkelling, and hiking.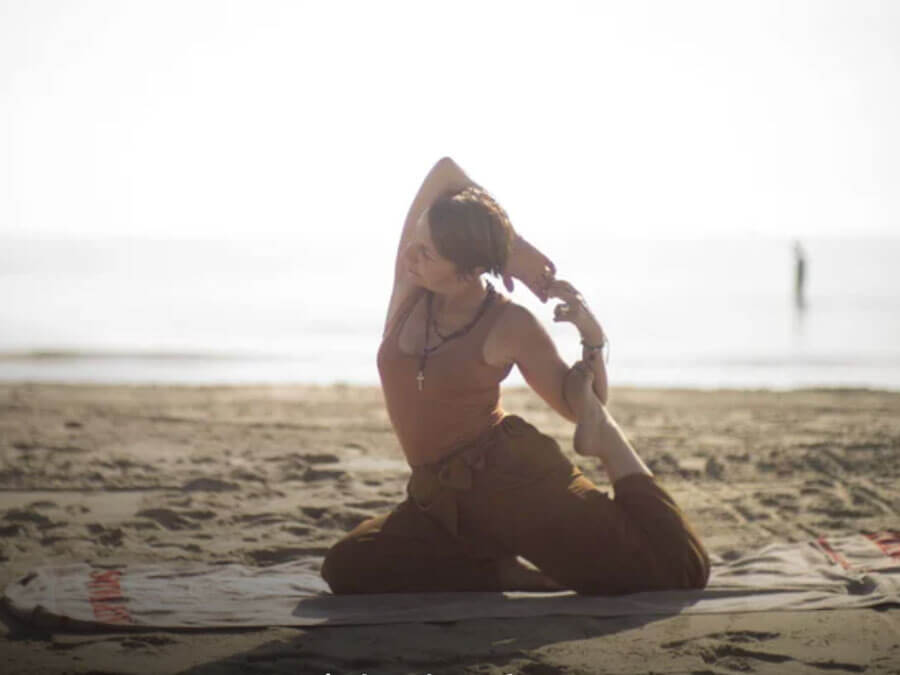 3-Day Yoga and Health Seminar: Yoga Pills for General Health
Location: Rome
Immerse yourself in everything yoga. This yoga weekend will transform your mind and body with a total of 8 yoga classes, health theory workshops and sadhana treatment sessions. This highly intensive program will have you practicing up to 8 hours a day along with theory classes about the health benefits of yoga. Brunch is provided for you as well as tea and you will be given a certificate of completion at the end of the program.
7-Day Yoga, Wine, Cuisine, and Italian Culture Holiday
Location: Tuscany
Need a week away from work and your inbox? This popular yoga retreat set in the rolling hills of the beautiful Italian countryside. This holiday offers a yoga and meditation class each morning, a vegetarian and wine tasting menu, and exclusive local Italian cuisine, coffee, tea and snacks and transportation to and from the local train station. There are loads of optional spa treatments and massages you can add to your Italian holiday too.
6-Day Personal Yoga Retreat
Location: Piedmont
If you need a break from the world or just need room to breathe, this is the perfect reprieve for you. Get to know yourself again with this personalized and private retreat. You will be staying in a gorgeous farmhouse and provided with fresh, mouth-watering vegetarian food for breakfast, lunch and dinner. Each morning you will have a private practice of a style of your choosing. You will also have unlimited use of the studio and you can book optional spa treatments and massages to create one of the best yoga holidays of your life. Find space for yourself again and go home to your family radiating love.
4-Day Yoga Immersion at the Beach
Location: Sicily
This quick escape is one of the best retreats in Italy. The offer includes a daily morning and night practice, free time to practice SUP yoga, surfing, and kite-surfing plus there is also a breakfast buffet included. You can sign up for extra meals, optional workshops, and excursions to personalize your holiday and make it unique.
5-Day Ayurveda Yoga Retreat
Location: Bari
This Italy yoga retreat offers daily practice, one session of Ayurvedic treatments, a cooking workshop, and excursions to nearby towns. Breakfast and dinner are provided for you as well as a mat, towel and a Hatha yoga handbook. This is one of the best Ayurveda retreats in the country and you will leave feeling energized and free.
4-Day The Root to One's Self Trekking and Yoga Retreat
Location: Siena, Val d'Orcia
One of the top yoga retreats in Italy, this program is designed to have a lot of time outside in nature. Daily treks and daily yoga practices give you the opportunity to reconnect to yourself and the Earth. Everything is included in this retreat, even airport transfers, making it easy and enjoyable for you. In your package, you receive 3 meals a day including free alcoholic drinks and of course your classes and guided hikes. This is one of the most popular yoga retreats in Italy.
Want even more options for yoga retreats in this must-visit country? Have no fear, dear reader, there are just shy of 200 retreats that you can choose from on the most trusted yoga retreat booking platform, Book Yoga Retreats.
Make your trip to Italy a totally unforgettable one by adding in some yoga in Italy for a balanced holiday filled with wellness, laughter, beautiful views and mouth-watering cuisine.
Find More Yoga Destinations and Yoga Trip Inspiration!
Disclosure: This post contains affiliate links which I earn a small commission from and are at no additional cost to you.