Killarney is a wonderful town in one of the most picturesque counties in all of Ireland, County Kerry. Surrounded by countryside and bursting with a gripping history, exciting activities, and delicious food and drink, this town is a true gem in the Irish landscape.
When you visit Killarney, you may be impressed by the diversity of its nature and activities. There really is something for everyone in Killarney, so it's recommended that you make the most of everything it has to offer when visiting!
With so many things to do in Killarney, it's a very worthy stop during any Ireland trip, so we've outlined some of the top Killarney tourist attractions below to help you plan your visit.
Top Things to do in Killarney
You won't be twiddling your thumbs; with tonnes of things to do around Killarney, you'll be spoilt for choice.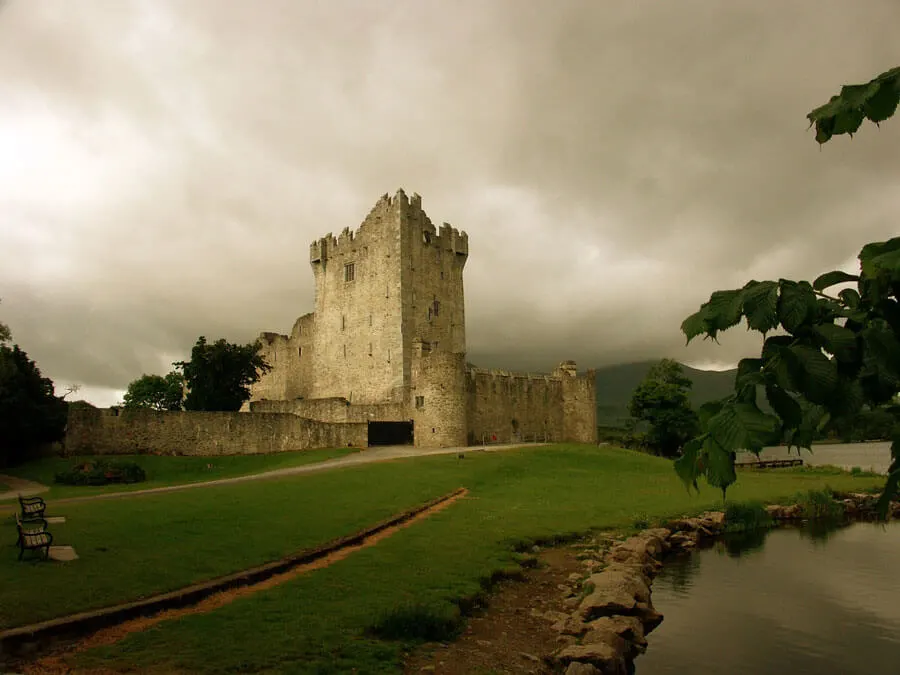 See the beauty of Ross Castle
15th century Ross Castle is on the edge of Loch Leane and was built by O'Donoghue Mór. According to legend, O'Donoghue Mór lies deep asleep in the waters of Loch Leane and, on the first May morning every 7 years, he rises and rides around the lake on his white horse. If you see him, you're said to be lucky for the rest of your life!
The castle itself was the last stronghold in Munster, used to hold out against Cromwell, and was taken by General Ludlow in 1652. In the summertime, visitors to Killarney can take a look around Ross Castle – the bank of the lake outside the castle and perhaps have a picnic, as it's an ideal place to do so!
Explore Killarney National Park
Without a doubt, one of the best places to visit in Killarney is Killarney National Park itself, a 26,000-acre area of spectacular landscape of woods, waterfalls, mountains, and lakes.
There are plenty of places to explore and things to do in Killarney National Park, including Muckross House, walking and hiking trails, traditional jaunting cars, and more. Perhaps the most well-known and loved top Killarney attractions, a trip to Killarney National Park is not something to miss.
Stop by the scenic Torc Waterfall
The popular Killarney attraction can be found in Killarney National Park and is typically a stop on tours to the Ring of Kerry. The best time to visit this waterfall (which is approximately 20 metres high) is after heavy rainfall, where waters gush over rocks in a dramatic fashion, worthy of a few photographs at least.
It's also popular to catch a shuttle from the centre of Killarney and hop off to do the hike to Torc Waterfall. It's quite busy getting to the waterfall itself but afterward the trail is still beautiful and less crowded.
Forgot travel insurance? No worries!
It's still possible to get affordable travel insurance when travelling.
SafetyWing can be purchased in 180 countries and provides coverage for medical, travel delays, luggage, emergency response plus other perks for a third of the price compared to the biggest competitor for similar coverage.
Take a hike up Torc Mountain
Torc Mountain provides epic views over Killarney and the national park. There are numerous hikes and trails that you can take up the mountain depending on how long you wish to hike, how busy of a trail you like to hike on, and what kind of views you're after. I recommend checking out the All Trails app which details all the trails, like this 7.1km trail up Torc Mountain and others and provides up-to-date information on trail conditions.
Visit Killarney House & Gardens
Not to be confused with Muckross House & Gardens, Killarney House and Gardens is a residence in Killarney National Park. The story behind Killarney House is complex, but the original building was built in the 18th century and was home to the Earls of Kenmare. It burnt down in 1913, with only the stepped gardens and some of the gate lodges remaining today.
The Kenmare family moved to a stable block after the fire and named it 'Kenmare House'. It was later bought by an American property developer who renamed it 'Killarney House', the same Killarney House you can visit today. Reconstructed in 2014 and fully reopened to the public in 2017, Killarney House and Garden is now a favourite place for locals and visitors to relax, unwind and take in some of the town's history.
See the sights pony trekking
Pony trekking is one of the most fun activities to do in Killarney with Muckross Horse Riding Centre, no matter how much (or how little!) riding experience you have.
Muckross Horse Riding Centre is set in Killarney National Park and you can choose to have a leisurely ride around the grounds or take things up a notch with a trot or canter! Regardless of whether you choose to walk or canter, this is a really good way of seeing some of the sights and sounds of Killarney National Park.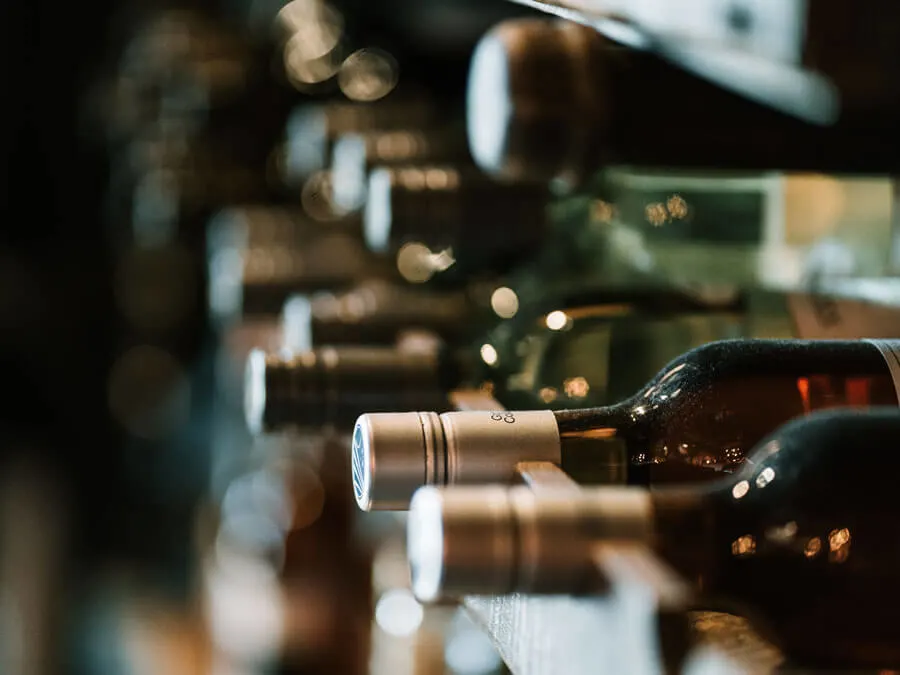 Swing by Killarney Wine Rooms
Ireland is known for its superb hospitality, so making the most of the food and drink spots when you visit is a must. Killarney Wine Rooms is a relaxed space where you can enjoy exquisite food and drink and taste the best wines from vineyards all over the world.
This is a great place to go for an evening out in Killarney, and you can even go to wine tasting evenings where you'll get numerous wines paired with platters of cheeses, charcuterie, tapenades, and crusty breads. Killarney Wine Rooms also serves sherries, dessert wines, ports, champagnes, and specialty wines.
Stop by Muckross House & Gardens
Nestled in the epic Killarney National Park is Muckross House, the gardens, and traditional farms, which are definitely one of the best things to do in Killarney.
Dating back to the 17th century, Muckross House and Gardens was the home of the first member of the Herbert family who came to Killarney from Wales. The house you can visit today, which was completed in 1843, was built for Henry Arthur Herbert and his family.
The gardens date back to the 19th century, which was when they were landscaped by the Herbert family for Queen Victoria's visit to Killarney in 1861. The traditional farms give visitors a taste of what it was like on traditional Irish farms in the 1930s and 1940s. Here you can find cottages, animals and bread and butter making activities.
Take a gander at St Mary's Cathedral
St Mary's Cathedral was designed by Augustus Welby Pugin in 1840. He took some of his inspiration from the Ardfert Cathedral – the eagle-eyed amongst you may notice similarities in the triple lancets of the two buildings.
A striking building with Killarney's mountains and lakes as its backdrop, St Mary's Cathedral is an architectural landmark and has to be one of the best things to see in Killarney during your trip.
Cruise across the Lakes of Killarney
Killarney is well known for its incredible lakes. There are 3 Lakes of Killarney: Lough Leane (Lough Léin), Muckross Lake (a.k.a. Middle Lake or Torc Lake), and Upper Lake, with Lough Leane being the largest.
You can take a relaxing tour of Lough Léin and its islands in a glass-covered boat, the MV Lily of Killarney water coach cruiser. Your tour guide will tell you everything you need to know about the lake's history, wildlife, flora, and fauna. If you're lucky, you might spot a Red Deer or White-Tailed Eagle!
See Killarney by foot
Taking a guided walk is one of the best ways to get to know a new place and, with this walking tour, you can explore Killarney National Park.
On this tour, you'll see the Lakes of Killarney, the beautiful landscape and nature, and you might even catch a glimpse of Red and Sika deer.
Amongst many delights on this walking tour, you'll walk in the same place that Queen Victoria did in 1861, where President De Gaulle of France stayed in 1969 and the filming location for part of Ryan's Daughter.
Experience the beauty the Gap of Dunloe
One of the best day trips from Killarney, the Gap of Dunloe falls between the highest mountains in Ireland – MacGillycuddy's Reeks and Purple Mountain – and dates back 2 million years.
You can choose to see the Gap of Dunloe by car/bus, on foot, by bike or on horseback, or go by boat to tour the Lakes of Killarney. When people visit this popular Killarney sightseeing spot, they're often taken aback by the awe-inspiring rugged landscape which started to form during the ice age.
The Gap of Dunloe is also a great place to spot some of the region's wildlife, with many interesting bird, mammal, and fish species calling the area home, including Japanese Sika Deer, chaffinches, the Kerry slug, and wild brown trout and salmon.
Don't miss the Ring of Kerry
Another day trip from Killarney that is a must on any Ireland itinerary is the Iveragh Peninsula, also known as Ring of Kerry. It's part of the Wild Atlantic Way, a popular tourist trail and area of astonishing beauty (so long as you have a clear day without fog!).
You can take bus tours around the Ring of Kerry which will take you to many of the best places to see around Killarney, including Killarney National Park and one of the most scenic views around Killarney, Ladies View. This viewpoint was named after Queen Victoria's ladies in waiting and is truly a sight worth seeing.
The Ring of Kerry is also a great place to take part in outdoor pursuits when you're in Killarney, such as water sports, cycling, golf, and freshwater fishing.
Killarney FAQ's
When is the best time to visit Killarney?
Like the rest of Ireland, Killarney is most popular to visit during the summer months between June and August. But ideally, the true beauty of Killarney is best seen with fewer crowds during the shoulder seasons of May, September, or October when flowers are blooming or fall foliage is at its peak.
It's especially important to keep an umbrella with you in the fall though as rain showers are more so sporadic! Avoid winter if possible or double-check all accommodation and activities beforehand as things shut down for the cold season in Ireland.
How many days do you need in Killarney?
Ideally 3 days, but the main highlights can most certainly be done in 2 days at a quicker pace. The main attractions in the town of Killarney itself can be seen in a day, but Killarney lends itself exceptionally well as a base for exploring sights such as the Gap of Dunloe and the Ring of Kerry as day trips.
Where to Stay in Killarney
The Killarney city centre is an obvious first choice when it comes to places to stay in Killarney, and for good reason, it's right in the heart of all the action! The top recommendations include:
Enjoy your stay! We hope we've inspired you today and your trip to Killarney is nothing short of brilliant.
Continue Planning Your Trip to Ireland!