Home to over 5 million people in the city and surrounding area Toronto is a diverse and very multicultural city, filled with hip bars, lot's of shopping, and all of the typical tourist destinations every big city offers like an aquarium, sports stadiums, art galleries, and museums, all great additions for any Toronto itinerary.
It is, in my opinion, the best city in Canada, though a lot of people in Vancouver will disagree with that! I compare it to Melbourne for its trendy streets, art scene, districts, and street art. When you visit Toronto you might just think the same.
There are so many things to do in Toronto, the city was basically built for entertainment with new events and festivals happening almost constantly. This Toronto travel guide will have you fully prepared for a short or long weekend Toronto trip.
So whether you're on a cross-Canada road trip or visiting as a weekend trip to Toronto I'm sharing a detailed itinerary for a Toronto trip in 1-4 days plus what to do in Toronto on each day to maximize your time.
Toronto Itinerary
Toronto is a massive city so as a bare minimum I recommend spending 2 days in Toronto. However it time allows plan to spend 3 days in Toronto or even 4 to do more than just scratch the surface. Toronto in a day can't really be done but if you have to squish in the best sites from the days below and make sure you eat lots of food (Toronto has an amazing selection of international cuisine).
DAY ONE: Get touristy on the first day and get Toronto sightseeing. Make your way up the Toronto CN Tower, one of the modern 7 Wonders of the World for epic views over the city (from 553m high!). You can stand on a glass floor and see all the way to the ground or be daring and do the Edge Walk outside along the tower. You can also choose to dine in the tower as it rotates and you can see just how far the city lights expand at night.
Then you have a choice. You can cross the street (Bremner Blvd.) to take a tour and try tastings at the Steam Whistle Brewery. Of if you love sports you can catch a Blue Jays game (one of the most typical Toronto activities) at the Rogers Centre right beside (tickets can be purchased before the game for as cheap as $15). Or if you're with kids the Ripley's Aquarium which is just below the tower is one of the best places to visit in Toronto.
From the tower make your way up to Queen Street where you can then catch a streetcar or start shopping your way down the street. Further down Queen Street West you'll find Kensington Market, a bohemiam and hipster neighbourhood filled with vintage shops and many ethinic cuisines. It's a great spot to stop for lunch or you can wait as you make your way to Chinatown.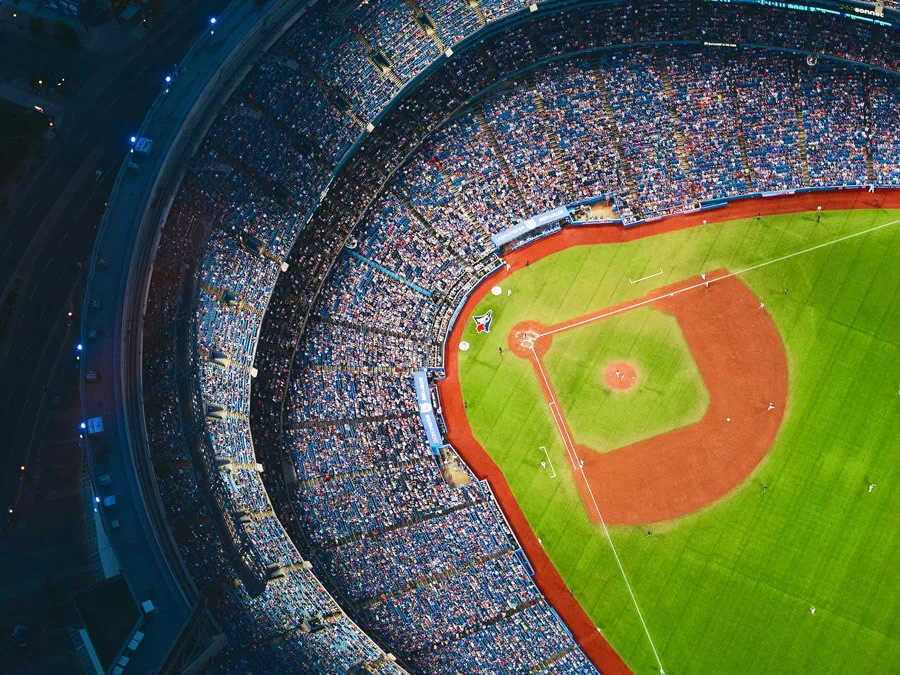 Chinatown is back in the direction you came from but is only a short walk away. Chinatown in Toronto is huge and worth a stop if you want to try some exotic foods. You can also do a combined tour of Kensington Market and Chinatown.
Spend your afternoon in the AGO (Art Gallery of Ontario) where you can see numerous collections of art from around the world and the largest Canadian art collection.
There are so many things to do in Toronto so next up is Nathan Phillips Square where you can take a picture with the iconic Toronto sign and see the new city hall. The Old City Hall is just to the right, an old Romanesque building. If you're visiting in the winter you can go skating in the square for free.
The last area of the day is Dudas Square which is like a mini Times Square. Here you'll find the Eaton Centre, the city's largest mall and plenty of restaurants. Across from the Eaton Centre there are some restaurants a few storey's up where you can grab a place on the patio and overlook all of the action in the square.
To end your night with some drinks or dancing I recommend heading to the Entertainment District (around King and John) where you can find an abundance of restaurants, bars and clubs.
DAY TWO: If you're only spending a weekend in Toronto start your second day by visiting Toronto Island. It's filled with paths for walking and biking and is where many locals just chill out and where you get a great view of the city's skyline. There are beaches on the island but know in advance that Hanlan's Beach is a nude beach. You can catch a ferry to and from the island.
After the island make your way to the Distillery District, an area packed with lots of shops that sell art, clothing and jewellery. The buildings are from the 1800's and are industrial Victorian style. The area also comes alive at nights with restaurants and entertainment.
I personally think one of the best things to do in Toronto is visit the St. Lawrence Market. It was named one of the best food market's in the world and has been around since 1803. It houses over 120 vendors so I recommend stopping by here for lunch.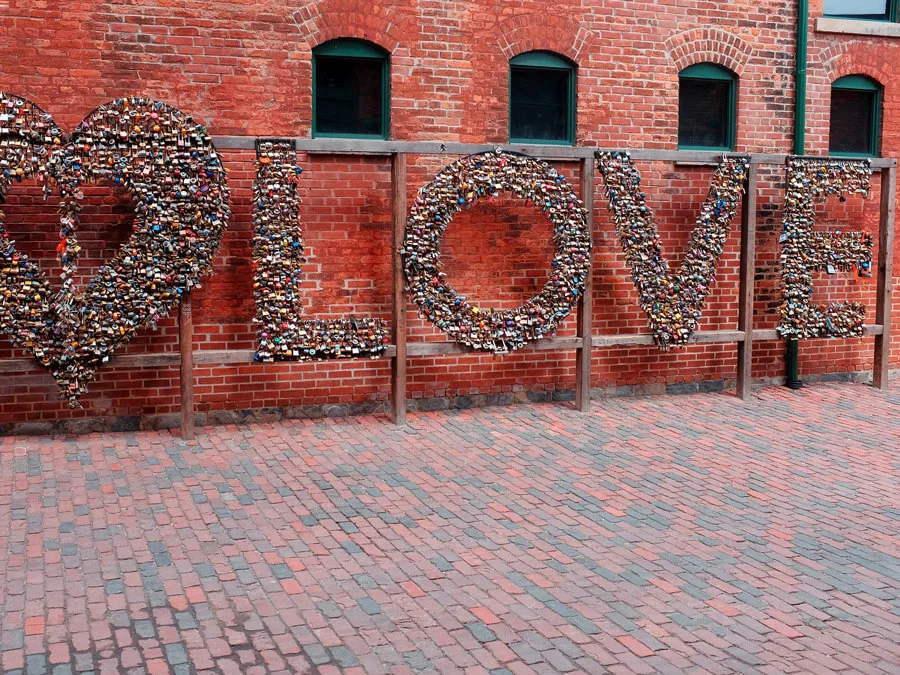 After or before lunch (as this is close by) you should stop by the Hockey Hall of Fame because it is one of the most Canadian things you can do. Inside you can pose with a replica of the Stanley Cup.
One of the coolest places to go in Toronto is the ROM (Royal Ontario Museum) which is one of the largest museums in North America. The dinosaur exhibit is pretty cool even if you're not a kid and the ROM often hosts really cool exhibits.
After the ROM it's time to head to a rich area in Toronto, Yorkville. Along Bloor Street you'll find all of the high-end stores, some that are fabulous for window shopping. Yorkville was once where the city's artists, writers and musicians used to gather and today is home to pretty streets and Victorian homes.
If the Victorian homes weren't enough for you then stop by Casa Loma, Toronto's very own castle. Built in the early 1900's it is now a museum and a landmark that you can explore with decorated rooms and secret passageways.
For the evening you have a few options. One is to have a dinner and show at Medieval Times (seriously it's even fun if you don't have kids). You eat your 4-course dinner with your hands like they would have in the 11th century and you get assigned a team to cheer behind for you knight during the tournament. Make sure to buy tickets in advance.
Or you could dine at one of the many cool restaurants in Toronto. Try a unique experience like O.Noir where you dine in complete blackness. After dinner check out one of the hip bars in the city (there's even a Harry Potter themed bar!).
DAY THREE: The first two days are really packed so I would recommend taking it easier on your third day. You can opt to visit the Toronto Zoo or the Ontario Science Centre. However, I highly recommend doing a bit of research to see what is happening in the city as Toronto almost always has some kind of event or festival on.
For the evening find some entertainment at The Second City, a comedy club where a number of Canadian comedians and actors first started. Or watch a play at one of the many theatres in the city.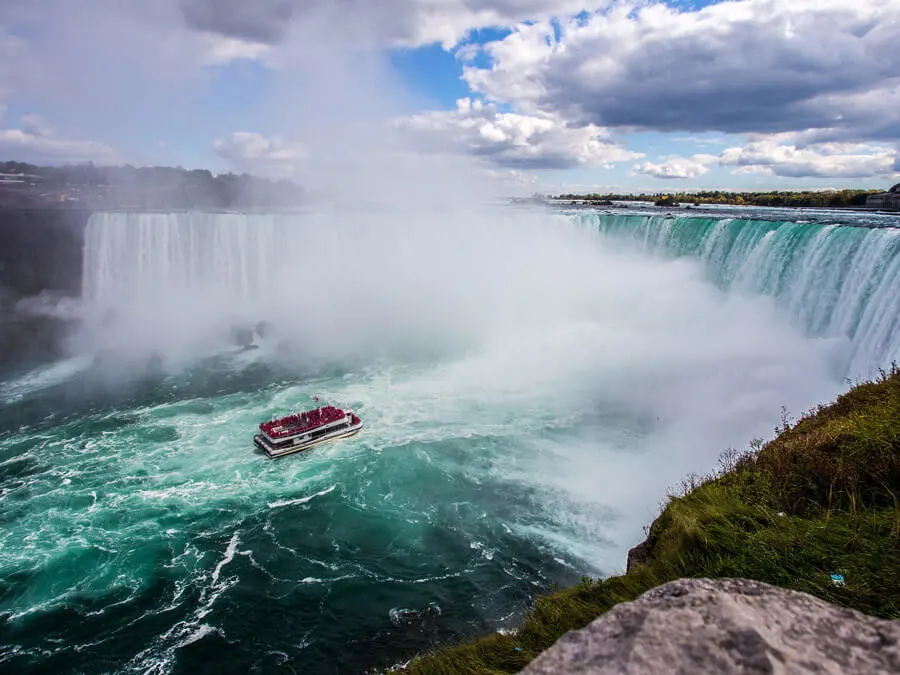 DAY FOUR: Your last day in the city is perfect for some Toronto day trips. If you're up for some thrilling rides then head over to Canada's Wonderland which is the best amusement park in the country that is equipped with a water park for hot summer days.
If you're a wine lover then a trip to Niagara-on-the-Lake is a no-brainer where you can taste test wines from one of Canada's best wine regions. The region is most famous for ice wine, a sweet dessert wine that you must try!
The most popular trips from Toronto are to Niagara Falls which is the most visited attraction in all of Canada. It's no surprise as it really is a sight to see. The Canadian side of the falls are known as the Horseshoe Falls and are over 50 metres high and have 2,271,247 liters of water pushed over the edge every second.
Best Time to Visit Toronto
Toronto experiences four distinct seasons and while the city has constant activities to do through all of them it's best to visit during the off-peak tourist season. You'll find most tourists crowding the city and locals pouring off of the patios in the summer (June-August).
Summers can reach above 30°C or higher with the humidity while spring and fall temperatures are around 5°-15°C. Winters can be brutally cold or mild with temperatures reaching as low as -25°C (or colder if it's a bad winter!). Toronto also gets a fair amount of snow.
The best time to visit Toronto is during the shoulder seasons spring (April-May) and fall (September-November). From personal experience I would recommend September when the weather can often still be warm, the prices have dropped off from peak tourist season and there is less of a chance of rain or snow than in the spring.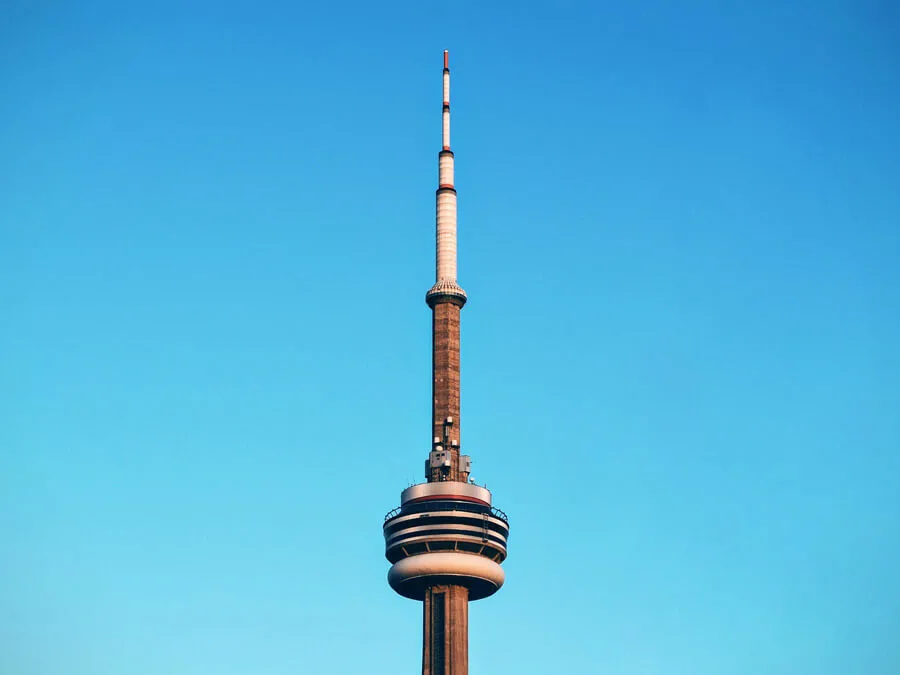 Toronto Budget
All prices in this post are in Canadian dollars.
Toronto is unfortunately not a cheap city like all big cities aren't. It is, however, worth it. By staying in hostels, cooking for yourself and taking public transit you can survive on a daily budget of $75-100.
Hostels start at $28 and up with some offering free breakfast and Wi-Fi is always included. Budget hotels can be found for around $90 a night while nicer hotels will cost you upwards of $400.
Food can get costly in Toronto but if staying for longer you can buy groceries and spend $50 a week or more depending on your tastes. A meal out at a sit down restaurant will set you back $18-25 while at nicer restaurants expect to pay $30+. Alcoholic drinks are $8 or more but happy hours have beers for $5.
Toronto Transit
Getting around the city is easy with the public transit, TTC (Toronto Transit Commission) so a car is not necessary nor recommended due to the extreme traffic in the city. Many locals will complain about TTC as it is often late but it does the job. For the most part Toronto is a very walkable city if you stay in the city centre but even downtown can be big and depending on what you want to see and do you will most likely take transit at some point (and it is recommended that you do for this itinerary).
Getting around Toronto: Toronto has subways, streetcars and buses. You'll be able to get to all of the major attractions by subway or streetcars. If you plan on using transit a lot the easiest way to pay is by getting a day pass that is unlimited and valid on the first day you use it until 5:30AM the following day. The cost is $12.50. A single ride is $3.25 if paying by cash (exact change is required) while tickets or tokens are $3 and must be bought in quantities of 3 or 5. You can pay upon boarding all forms of transit or purchase tokens or tickets at subway stations or authorized TTC retailers. You can find up to date fare information and retailers here.
Toronto Airport to downtown Toronto: The easiest way to get from Toronto Pearson International Airport to the city centre is taxi but it is also the most expensive. Uber is available at a minimum of $66 with pick up points at door A outside terminals 1 and 3.
The cheapest option is by public transit but it will take over an hour and multiple transfers, buses and subways. You can find the routes that serve the airport from terminal 1 and 3.
The best way to get to the city centre from the airport is the UP Express that takes 25 minutes to Union Station, a hub for transit and close to many popular hotels. Tickets cost $12.35 one-way and can be purchased in advance online or at the airport.
Billy Bishop Toronto City Airport to city centre: This airport is located on one of the Toronto Islands and serves national flights and international flights from the US. Free shuttles are available from the airport to Union Station. The airport is so close to the city centre that it won't cost you a fortune to grab a taxi. Uber is also available.
Where to Stay in Toronto
I list the best Toronto accommodation for all budgets (Toronto is a great city to splurge in) in my detailed post on the best places to stay in Toronto for any budget.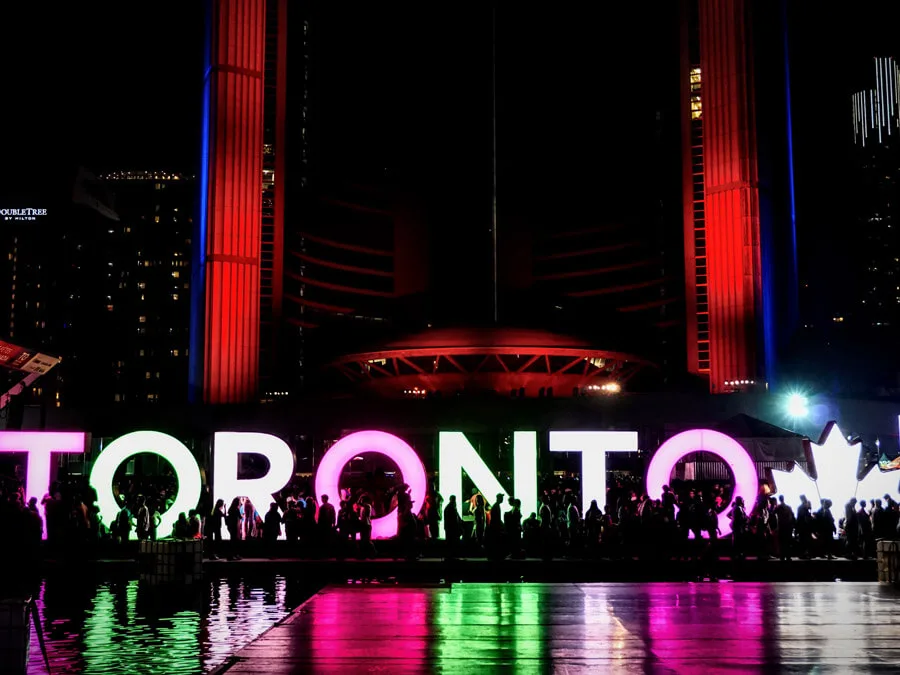 You're all prepped to visit Toronto because you know where to go in Toronto, the top Toronto tourist attractions and where to stay in this amazing city. Find more helpful articles below and enjoy your time in one of my favourite cities!
Heading to Toronto? You'll love these posts