With vibrant cities, beautiful national parks, and exciting attractions, it's no surprise that California is the USA's most visited state year after year. What's more, the ​​163,696 square mile state spans 900 miles of the pacific coast and encompasses several ecosystems and climate zones. As a result, the weather varies significantly from the north to the south.
One of the most common questions among visitors is, "when is the best time to visit California?" If you're planning a trip to Cali and wondering what time of year to go, read on. In this guide, we'll cover the best time to travel to California for weather, low costs, minimal crowds, and much more. We'll also break down the state's seasonal climate, so you know what the best month to visit California is.
Best Time of Year to Visit California
Not everyone comes to California for the same reason. Some people come for lively city breaks, others come to explore the stunning national parks, and others may be seeking a relaxing beach vacation. So when deciding what the best time to visit California is, you'll first need to get clear on what you're looking for from your Cali getaway.
But first: Know that I've got a ton of California destination guides for when you start planning!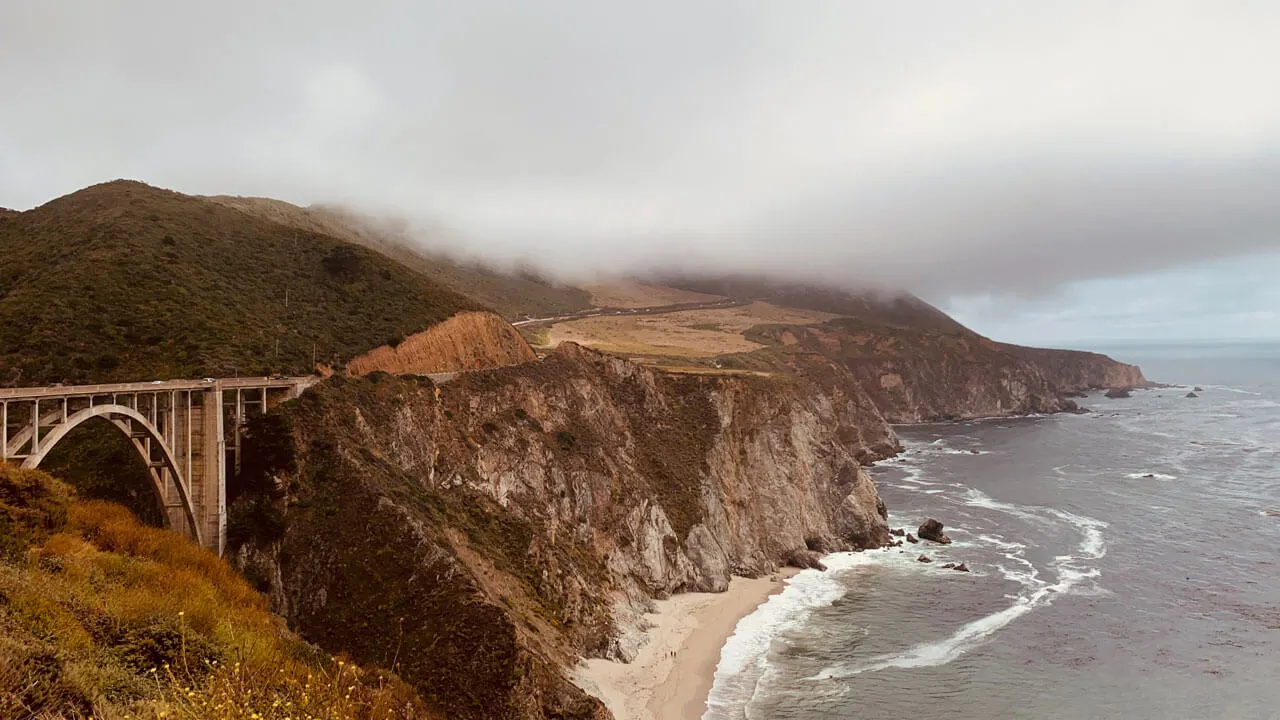 For Weather
The best time to travel to California is in the spring (April to May) and in the fall (September to October). This is when the temperature is most pleasant, not too hot nor too cold. There will be a higher chance of rain in the shoulder seasons than in the summer, but it typically won't affect your vacation too much.
The coastal cities are often cooler and breezier in the summer, whereas inland towns like Palm Springs and Napa Valley can get unbearably hot. In contrast, some northern cities like San Francisco and Monterey don't experience temperatures much higher than 20°C in July and August. So, summer can still be the best time to visit Northern California for those seeking warmth and sunshine.
For Budget Conscious Travellers
If you're looking for a low-cost Cali trip, be sure to avoid the summer, which is the high season and the most expensive time to visit. The cheapest time to visit California is from late September to early December.
During this time, the crowds disappear, the weather cools down, and as a result, flights and hotel prices are often lower. You'll probably find the best deals in November and early December, but rain can be prevalent in some California cities, such as San Francisco. Or, if you're after a budget-friendly nature break, early September is the best time to go to Joshua Tree and Lake Tahoe as the tourists depart, bringing accommodation prices down.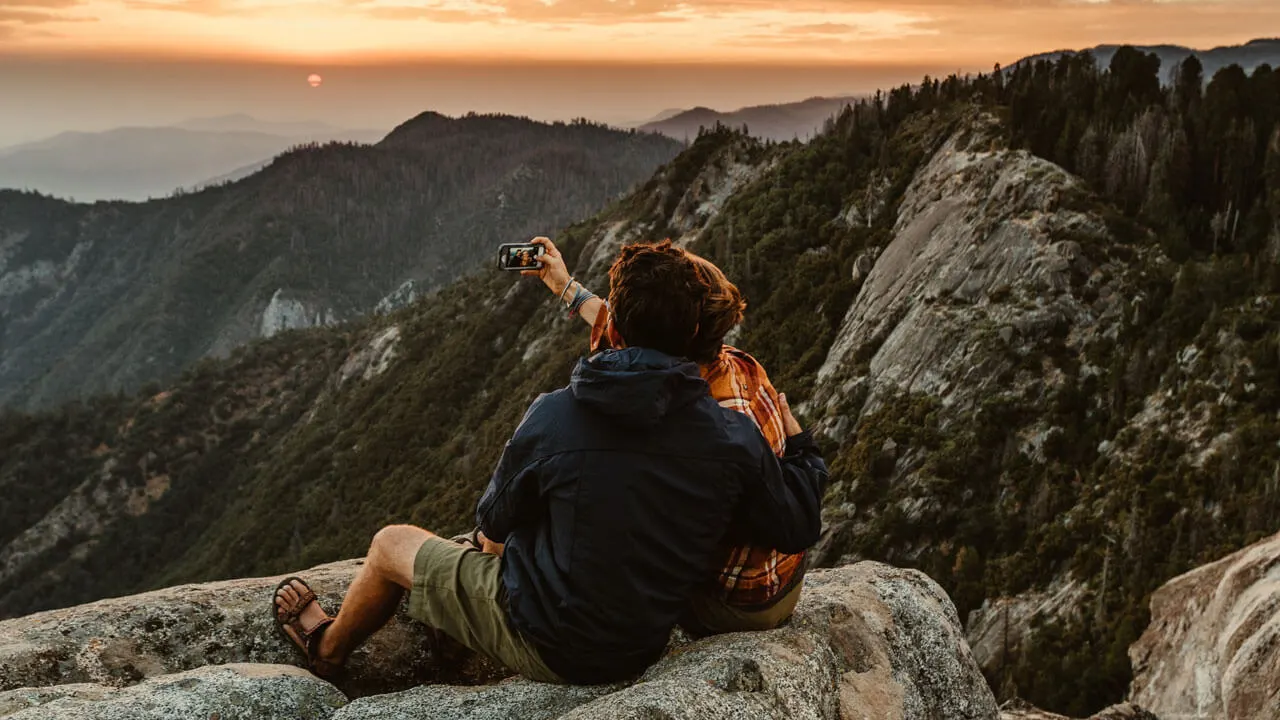 For Hiking
The best time to go hiking in California will depend on where you are heading. For example, fall is ideal for coastal hikes in California, such as in Big Sur. It will be warm and sunny but not too hot, and the sun doesn't set until around 6pm.
For many parts of the state, summer is the worst time to go hiking as it is far too hot, especially in the desert! This includes Death Valley, Big Basin, and Joshua Tree. However, Yosemite, Kings Canyon, and Sequoia National Parks are fantastic in the summer as the climate is much milder.
For Beaches & Surfing
California's beaches are the busiest in summer when tourists and locals flock here to escape the heat. However, summer is definitely not the most enjoyable time to visit California's beaches if you're not a fan of crowds. Instead, fall months like September and October are the most pleasant as it's still warm, but there are far fewer people.
Winter is the prime surfing season in many parts of central California, such as Santa Barbara and Ventura. During December to February, these coastal spots see big, constant swells along with good weather and wind conditions. Alternatively, late summer and early fall can be the best time to visit southern California for surfing, especially in San Diego and Orange County.
To Avoid Crowds
The quietest time to visit California is in the winter and spring. During this time, you'll enjoy empty beaches and short waiting times at attractions. However, just be sure to avoid Thanksgiving, Christmas, and Spring Break when many parts of the state temporarily get busy.
The same goes for many of California's national parks. For example, the best time to go to Yosemite National Park if you want to avoid the crowds is in winter and spring. The park will be pretty empty in winter (with some trails closed or unmaintained), but it can also be snowy or rainy. So, spring is generally the sweet spot when it's less busy, but the hiking trails are open and enjoyable.
Best Season to Visit California
Summer is the hottest time of the year for the entire state and the shoulder seasons of spring and fall are generally the most pleasant weatherwise. Winter in Southern California is very mild, but it can feel freezing from November to February in the mountains.
Summer (June-August)
Summer is the hottest season and the time of the year when you'll want to avoid the deserts. However, the best places to visit in California during summer are the mountainous areas like Yosemite National Park, which remain mild. What's more, Lake Tahoe can make a refreshing vacation as the summer months bring the best conditions for kayaking, rafting, and swimming.
Many of California's big cities reach highs of 86°F (30°C) in the summer, which along with the crowds, can feel unpleasant. One exception is San Francisco, which sits in its cool spot and experiences brisk sea winds and fog throughout this season.
Fall (September-October)
Fall is the best time to visit northern California because the weather is milder, and there's plenty of foliage to admire. What's more, the top nature spots like Yosemite and Lake Tahoe are magical as hiking conditions are still pleasant. You'll also find tons of harvest events at the wineries this time of year, making fall the ​best time to visit Napa Valley.
The major cities like Los Angeles are much more enjoyable in the fall, too. From September onwards, the humidity dies down, and the temperatures are much more pleasant, from 68 to 77°F (20 to 25°C).
Winter (November-February)
The climate differs between regions in the winter, with some cities like San Francisco being rainy and misty. However, one of the best California winter destinations is Palm Springs, as this desert landscape finally drops below 30°C. Moreover, Los Angeles and San Diego can see many sunny days during the winter with pleasant average temperatures of 20°C. However, some attractions close during the winter months, so check before you travel.
Of course, November to February is the best time to visit California for winter sports like skiing and snowshoeing. So, if you're dreaming of a snowy getaway, destinations such as the Sierra Nevada Mountains and Mammoth Lakes are splendid this time of year.
Spring (March-May)
Like fall, spring is an excellent time to visit various parts of California. March to May is the best time to go to San Francisco as you can enjoy the city before the fog sets in. However, rainfall can still be high in March, so May is better. What's more, the snow in the mountains starts to melt, and the waterfalls at Yosemite are full, making it another splendid place to visit in late spring.
Southern California is also beautiful in spring. It's warm enough to relax on the beaches, and all the attractions are open again.
When is the Best Time to Go to California?
While the best time to visit California will depend on the type of vacation you are looking for, spring and fall are generally the most pleasant. Not only do the shoulder seasons see the best temperatures, but it's not too crowded during these times either. What's more, providing you avoid the school holidays, you'll enjoy cheaper flights as well as lower rates in the hotels.
Continue planning your trip to California!