Yoga was one of those things that I picked up years ago, along with many other people who decided that this new workout trend was worthy of their time.
I gave it a try and enjoyed it, not totally loving it though, as I didn't fully keep up with it. I did, however, keep yoga in my back pocket as a new skill that I had learned and returned to time and time again with spurts of practicing here and there.
Despite not having practiced yoga for months at a time, whenever I did return to yoga it was refreshing to come back to something that my body was familiar with and I could pick up and develop my practice more each time.
Sound familiar? Maybe you, too, have picked up yoga but then let the practice go. Or maybe perhaps you're a regular, like I am now, that is dedicated to practicing a couple of times a week.
Regardless of how much or how advanced your practice is maybe you've toyed with the idea of doing yoga instructor training because you think it would be cool to teach some classes on the side or you have absolutely no interest in ever becoming a yoga teacher so why even bother getting a yoga certification?
Let me be the first to tell you that yoga teacher training (referred to here on out as YTT) is so much more than just practicing yoga. The entire experience will challenge you in ways you never thought it would and it will become a cherished time in your life that you grow immensely from.
If that interests you in the slightest then read on dear reader as I fill you in with all the deets on YTT and what you can expect (and look for) in a YTT course.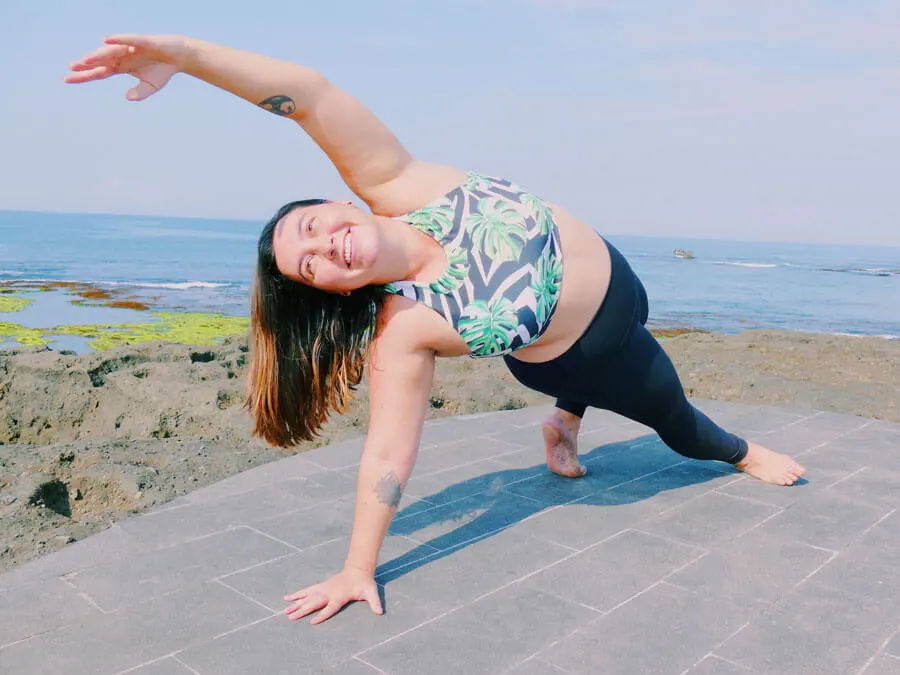 The reason behind why I did yoga teacher training
When I first got the idea to become a yoga teacher I wanted to do the training because I thought it was cool (lame, I know). Being a yoga teacher was trendy (and still is) and I loved the idea of being super flexible and bending into awkward poses. Really I just wanted to be a yoga teacher so I could show off.
That was completely the wrong reason to want to go into yoga training but overtime my reasoning for wanting to give it a go changed. As I became more spiritual I realized that the philosophy of yoga had deep roots and that it was the philosophy and reasoning behind why people practice that actually interested me more than the health benefits of yoga (though that's a plus).
My interest in yoga philosophy then developed into wanting to expand my practice, to deepen my knowledge of yoga as a whole. This is when I decided to start actually looking for a yoga instructor course.
I never wanted to do a YTT course in order to become a yoga teacher, though I did love the idea of having that skill in my back pocket. Instead, I used YTT as a way to not only deepen my practice but to prove to myself that I could be really good at something physical despite my weight, as I'm overweight, and to prove to others that being a yoga teacher doesn't mean you have to be extremely fit or tiny or really bendy to do so.
My interest in yoga turned into a passion and a reason to break the stereotype of how yoga teachers appear both physically and act, as many people see yoga teachers as just doing it for the fitness or doing it because they're very spiritual and very woo (in which a lot of people don't relate to).
This new found reason for wanting to do YTT suddenly wasn't just about me but about sharing the knowledge I'd learn with others, even if I wasn't going to be a yoga teacher.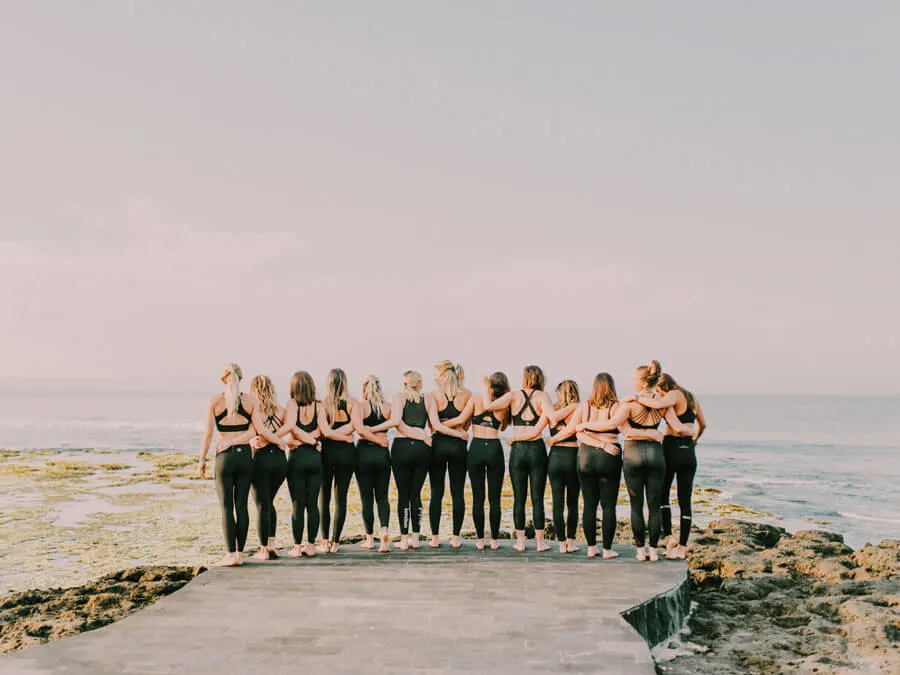 How yoga teacher training is life changing
As soon as I signed up for YTT and started telling the teachers at the studio I practiced at or to friends who are yoga teachers every single one of them told me how amazing of an experience I was going to have.
People I spoke to had done their yoga teacher trainings all over the world from Thailand to Switzerland to Canada to Bali. They all confirmed that it was an excellent choice, even if I didn't want to be a teacher and each one was equally excited for the journey I was about to embark on.
You might be thinking, "Okay Taylor, I get that you do yoga for hours a day but how is that life changing?"
First you need to understand that yoga is not just about the physical practice (asana), which is just one of the 8 limbs of yoga. Yoga is so much more. Yoga itself is a lifestyle, it's not just about moving and sweating and getting a workout which many people believe all yoga is.
YTT guides you through the physical practice and poses but it also dives into other areas of yoga that teach you how to be a better person and to take life with grace. It teaches you how to handle the good and the bad, it teaches you how to act with integrity, how to make the most of life, how to embrace all that is given (or not given) to you, and more.
My point is that YTT is not just about teaching people how to get a workout in during their busy schedules, it's about developing and understanding yourself so that you can go out into the world a better, calmer, more at peace person every day and not just during your yoga practice.
YTT teaches you how to be your own role model and one for others too.
Doesn't that sound pretty damn life changing?
Yoga is also about reaching samadi, the eighth limb of yoga which translates to enlightenment or bliss. The other 7 limbs are what teach you to reach this heightened point of emotion and if you haven't felt true bliss or enlightenment yet then let me tell you that YTT will help you get to that point and it is truly magical.
YTT also puts you into this bubble of happiness that allows you to be on a near constant high for 3 weeks or longer. You're surrounded by people who are interested in the same thing as you, you're moving energy around the room with each practice and getting to know each other on a deeper level, as you do with any training where you're surrounded by the same people for an extended period of time.
YTT will push you to your breaking point, tears will be had, and that breaking point will lead you to your breakthrough.
Through the training you'll be able to connect parts of your life that you hadn't seen meaning to before, you'll deepen your physical yoga practice, you'll make new friends, you'll be challenged, you may question why the hell you decided to do it in the first place but you will always come out the other side a better, stronger, more vibrant and in align person than you were before.
And if that doesn't interest you; learning, growing and becoming a better version of you, then YTT isn't for you.
What you can expect in yoga teacher training
I've detailed some of the emotions you can expect to feel and how you can change as a person above through YTT but what exactly happens in a YTT course for all of that to happen? Quite a few things, actually.
First off, you can expect a pretty intense and rigorous schedule, because nothing good comes without putting in the work. Most trainings will be 9-12 hour days that involve a number of different classes both on and off the mat.
YTT courses are anywhere from 14-30 days long though I recommend doing nothing shorter than 20 days to avoid very, very long days as many courses will require self-study time (yes, homework is assigned!).
Classes will involve physical practices that you will be taught, classes on how to teach, anatomy, philosophy, history of yoga, how to teach breathing, learning about the chakras and bandhas, assisting, how to create classes, meditation as well as the business of yoga aka how to go out into the world after and be a yoga teacher.
The yoga lifestyle embraces no harm so food served during most trainings will be vegan and vegetarian options. Some trainings will also include other activities, especially if you're doing it in a travel destination.
I did my training in Canggu, Bali at a fitness/yoga studio so we had a surfing lesson incorporated into our schedule and fitness classes to help us get stronger as well as nutrition and self-love workshops.
Overall, you can expect to have the level of knowledge required to teach yoga classes to the public and be able to create your own yoga practices for yourself that are safe for yourself and your future students.
READ MORE: Top Online Yoga Teacher Training Programs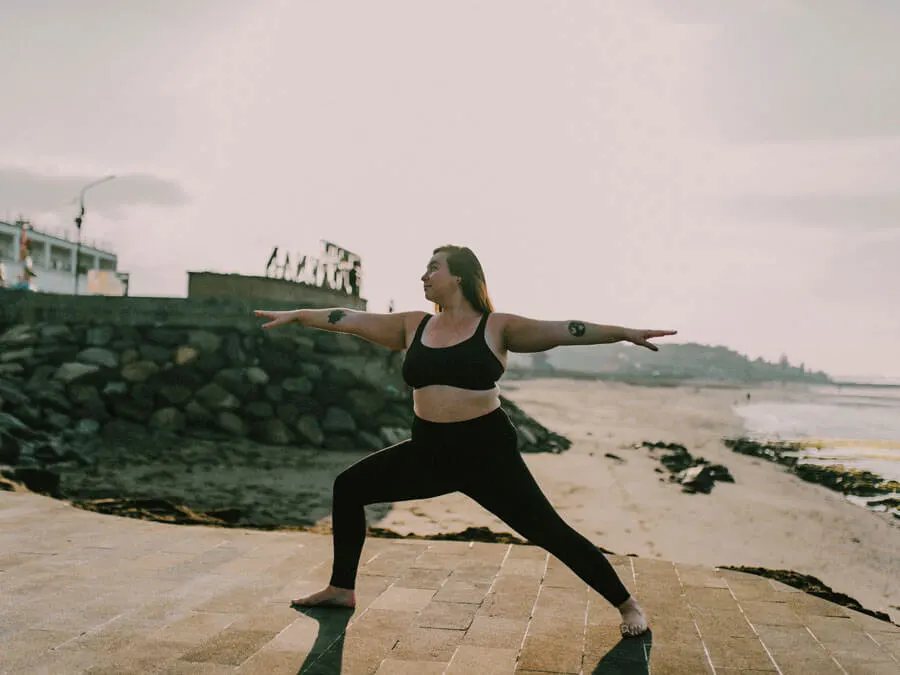 What to look for in a yoga teacher training course
I was warned by a close friend who is a practiced yoga teacher to be careful when picking a YTT course, as she advised me that not all are created equal. So before I made a payment I had her look over what was offered in the course that I did at Odyssey MVMT and she let me know she thought it was a well-rounded course that would give me all I needed to be certified at a high level.
But for those of you who are interested in a YTT course and don't have such a friend to look over things for you, here are a few key things you should keep in mind before booking:
Take a 200-hour course. Some courses offered are 50 or 100 hours and while there is nothing wrong with these courses, if you do wish to teach in the future the majority of studios ask that you have at least 200 hours of training. 300 or 500-hour trainings are also available or can be taken at a separate time to further develop your yoga practice or teaching skills.
Make sure the course is Yoga Alliance certified. While this isn't a requirement to teach, Yoga Alliance is a body that governs the quality of YTT courses and is a great marker to ensure that your course has at least been approved by a body that is looking out for the quality of teachers let out into the world.
Depending on your personality it may be best to take a course where you can stay off the grounds. If you're the type of person who loves alone time to reset and be your best self you're definitely going to want to have your own accommodation and not be staying in the same place as the people you're spending all day with. I personally stayed off the training grounds in a private room and while I did feel FOMO sometimes with the girls who were all staying in the training villa, I knew it was more important for me to take a break from people and to recharge.
What kind of yoga is taught? Honestly, I didn't understand the types of yoga until I did my training so if you haven't practiced with the studio or teacher of the course before I highly recommend doing thorough research into understanding what kind of yoga is taught. I would, in fact, recommend taking the time to practice at the studio or with the main teacher of the course so you're fully aware of what you're getting into or take a recommendation from someone so you're not going in blind as to what you're getting.
How long is the course? I honestly wouldn't recommend doing any 200-hour courses that are less than 20 days. I did a 20-day course and it was intense, I wouldn't want the days to be any longer.
Every course should include teaching methodology, physical and teaching technique, anatomy and how to use it during your teaching, philosophy, ethics, yogic lifestyle and teaching. Anything on top of that such as fun activities is a bonus but I'd also say a necessity to help give you a bit of balance!
READ MORE: How to Choose the Right Yoga Teacher Training
The best yoga teacher training at Odyssey MVMT
I personally did and recommend the 200-hour Bali yoga teacher training at Odyssey MVMT in Canggu. It covers all of the requirements I mentioned above and is lead by an absolute gem of a person and beautiful soul, Erin. Also, who doesn't want to do YTT in Bali?!
The course itself is what Erin describes as a heart-centred vinyasa yoga teacher training so expect lots of soulful flows.
Bali is a special place and is also a place where Hinduism is still widely practiced which yoga has its roots in so I believe learning yoga on an island with such a powerful connection makes the training that much more special.
The studio is a yoga/fitness studio that believes yoga and fitness benefit each other and incorporates fitness into the schedule to help you build strength. Pair that with the fact that Odyssey's values are all about soulful movement, passion and connecting with nature (think about how Canggu is right on the water) and you have yourself a professional course designed for the modern-day yogi.
While there are many traditions in yoga, the truth is that yoga was never originally created for the everyday person. Odyssey has put together a yoga teacher training course that teaches you how to make poses more accessible for yourself and your future students while building strength and connecting ancient philosophic beliefs to the 21st century.
If you're interested in yoga teacher training retreats then this course is ideal because it combines all of the necessary training as well as a 2-day retreat that focuses on personal development before the course starts for an added lil' bit extra that I believe is so, so important.
If you have more questions or if you're interested then I've got a special discount for you! Get an additional $100 off just for reading this article on top of $300 in savings if you book the early bird special which ends December 31st, 2019!
Email Erin at [email protected] and let her know that I (Taylor) sent you or use the code online Taylor100. You can always email Erin with any questions about the course as well (but yes, it is suitable for beginners too).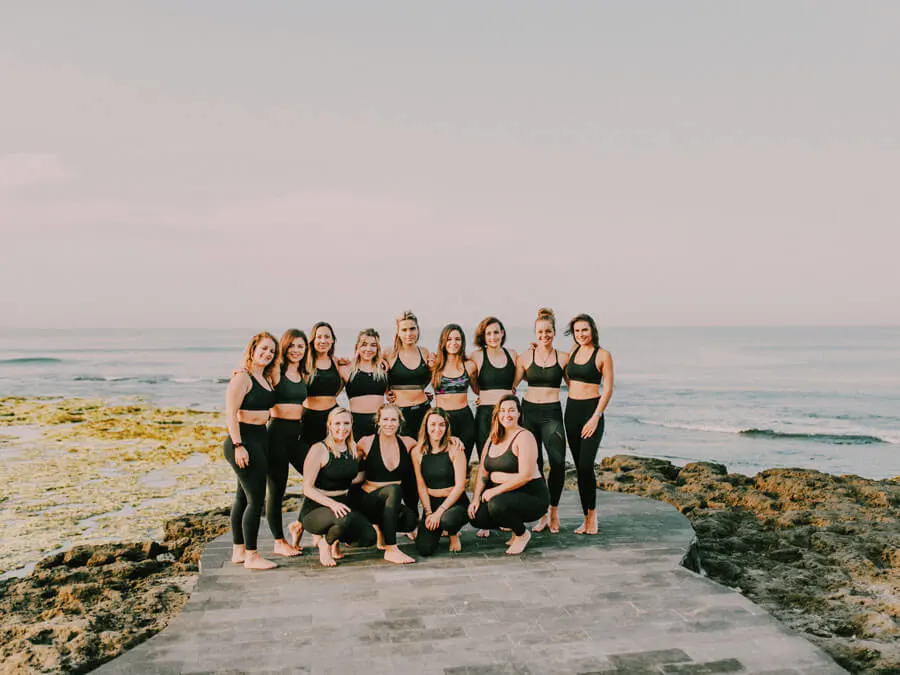 Why yoga teacher training is worth the investment
I understand that YTT does not come at a low price so you really have to look at YTT as an investment in yourself both mentally and physically.
It will seriously improve your yoga as well as your life, how you look at it and how you act. That's why I claim it to be a life-changing event.
If you want to be a yoga teacher then YTT is really an investment into your future job which will return the money to you.
If you want to do YTT to deepen your practice then you're going to get so much more than that and may even want to be a teacher after. Most people in my course didn't want to teach and after the course was done all of us wanted to teach.
There's something magical that happens during the course and a transformation that you'll feel from it that is difficult to sum up into words so you're just going to have to trust me on this.
That magic, that transformation, that knowledge is priceless. So really an investment is so much more than just the money, it's about the experience of a lifetime and you can't put a dollar sign on that. Take my word from experience.
Don't forget to email Erin at [email protected] and tell her Taylor sent you or use code Taylor100 to get your next life changing experience started!
What's next?
Get my How to Choose a YTT Mini Guide! Avoid scams, what you MUST consider & my top course recommendations
Need a way to deepen your practice before YTT? Try my 30-day yoga adventure – Journey Home
Practice yin & vinyasa classes with me on YouTube to prepare for your upcoming training
Love Yoga & Travel? Combine the 2!